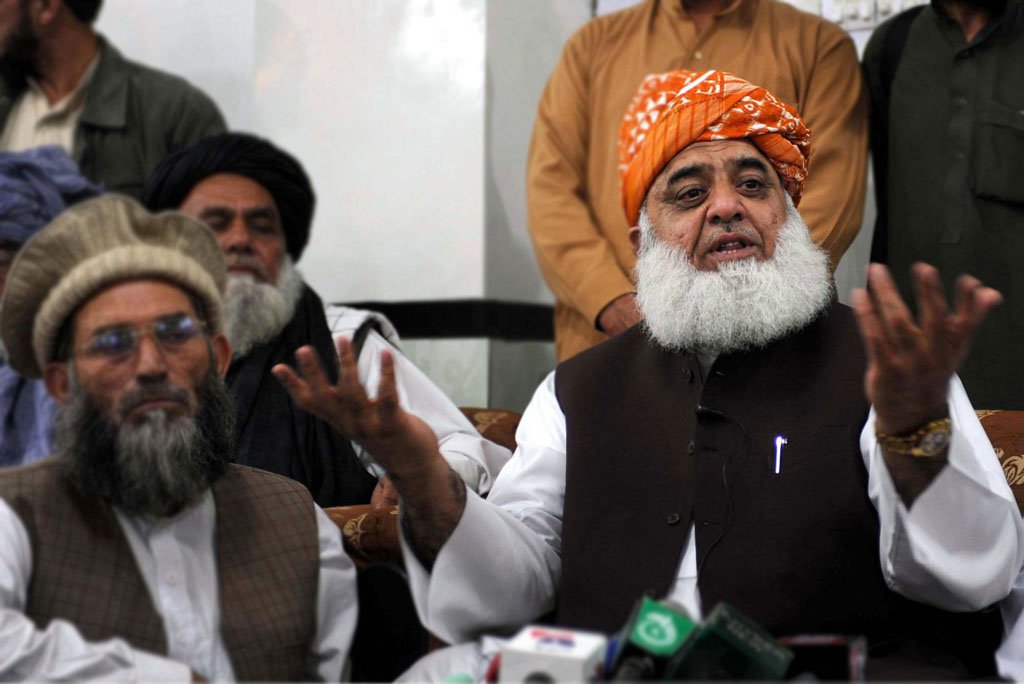 ---
PESHAWAR: Leaders of the Jamiat Ulema-e-Islam Fazl (JUI-F) have called for a referendum on the Federally Administered Tribal Areas (Fata) reforms package that would first ask tribesmen whether or not they approved a change in the status of the tribal areas.

The decision was taken during a day-long jirga held at the JUI-F Secretariat on Saturday. The Jirga was attended by the party's leadership from all the tribal agencies.

Participants discussed the issues of Fata reforms and declared it 'baseless and unconstitutional'.

They alleged that the reforms were formulated by foreign non-governmental organisations (NGOs) and handed over to the federal government for implementation.

Speaking to the media after the Jirga, JUI-F chief Maulana Fazlur Rehman said the tribesmen has unanimously rejected the reforms and would continue to do so if the tribesmen were not taken into confidence.

"When the government supports and advocates referendum for the people of Kashmir, then the people of Fata should also have a referendum to take the views on reforms," said Rehman. "The Fata tribesmen should be given the right to decide their fate instead of imposing a decision taken by NGOs."

The JUI-F leaders said no authority in the country had the mandate to change the status of a particular region, only the local people could decide whether they want a separate province or to be merged into another province.

Published in The Express Tribune, March 12th, 2017.