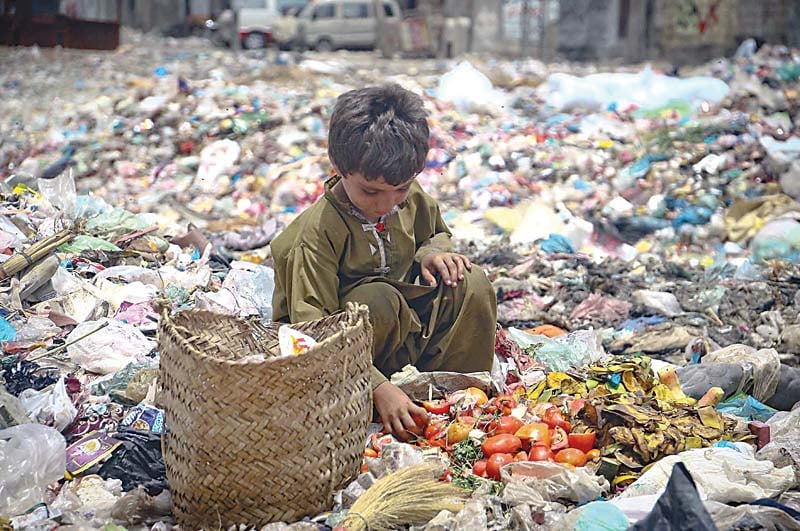 ---
KARACHI: Mayor Wasim Akhtar's 100-day cleanliness drive came to an end on Friday but with no visible improvements in the city.
Blaming the Sindh government for curtailing his powers, the mayor finally announced that he will go to court.

Addressing a press conference at the old Karachi Metropolitan Corporation (KMC) building, Akhtar and the chairmen of Central, Korangi and East District Municipal Corporations (DMC) announced they have agreed to seek legal action.

"We have written enough letters to the Sindh government. Now I won't write any more letters nor will I ask for any meeting with the chief minister," said Akhtar. The local government elections were held due to pressure from the courts so we will seek legal help to ensure delegation of powers too, he added.

Karachi turned 'into rubbish bin'

Performance review
A hundred days ago, Akhtar had launched a drive to clean up the trash lining the streets of the city. At the end of the campaign, he insisted they should be given full marks. Yet he also gave the Sindh government, 100 marks for its 'apathetic' attitude and its failure to facilitate this campaign.

"Had we been facilitated, we would have cleaned more than half of the city," he said before requesting everyone to check the ground realities before criticising him and his team.

The campaign had kicked off in three districts of the city - Central, East and Korangi - where his party, the Muttahida Qaumi Movement (MQM), is in majority. In these three districts, 21 union councils were selected and termed as model UCs, where cleanliness work took off.

Trash talk: SHC seeks details of funds set aside for garbage collection

With the help of 284 loaders and 4,686 dumpers, he claimed to have lifted 1 million tons of garbage from the backlog. Apart from this, he said that small and large nullahs of the city, such as, Gujjar Nullah, Neher-e-Khayyam and Mehmoodabad Nullah were also cleaned of garbage and encroachment.

"It has been one-and-a-half months since Gujjar Nullah was cleaned of encroachment and garbage," he pointed out, adding that the Sindh government was supposed to construct a 20-foot-wide road on both sides of the nullah but it has yet to respond.

The government ministers fly away to Dubai after awarding contracts and do not engage in projects, he claimed. In the last eight years, the Sindh government claimed to have spent billions of rupees on the development of the Sindh, Akhtar pointed out. "Why can't we see this huge amount of money being spent in this province?"

100-day campaign: CM, LG minister jump on Wasim Akhtar's cleanliness bandwagon

He blamed the Sindh government of running Karachi the way a landlord runs his constituency. Multiple municipal agencies, such as the Sindh Solid Waste Management Board, Karachi Water and Sewage Board, Sindh Building Control Authority, Karachi Development Authority, Master Plan Development and Town Planning and Urban Transport and Mass Transit department, are placed under the Sindh government, he said.

All revenue-generating departments have been taken away from the mayor's office. "Neither are you working yourself, neither letting us work," he said.

"They think that if they don't let the MQM work, the party will not get votes in the 2018 elections," he added. "In 2018, we will get more votes."

For the people, by the people: Mayor takes 100-day plan to the streets of Karachi

Real estate tycoon offers to clean up Karachi
Meanwhile, real estate tycoon Malik Riaz, who owns Bahria Town housing development, issued a statement on Friday, offering to clean up the city.

He requested Sindh Chief Minister Murad Ali Shah to give him the authority to do so. Bahria Town will initiate a cleanliness campaign in the city from Monday, he announced.

His offer was endorsed by the mayor, who said that the business community was offering its help because the Sindh government has failed to do its job.
COMMENTS (2)
Comments are moderated and generally will be posted if they are on-topic and not abusive.
For more information, please see our Comments FAQ