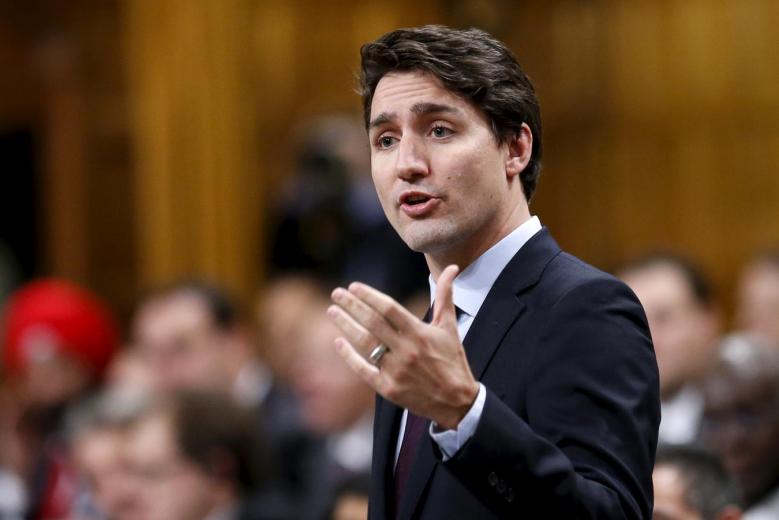 ---
HOUSTON: Canadian Prime Minister Justin Trudeau on Thursday repeated his opposition to a US proposal for an import tax, telling energy executives gathered in Houston a levy would hurt both economies.

"Anything that creates impediments at the border, extra tariffs, new taxes is something we're concerned with," Trudeau said, adding: "You're going to be hurting not just the Canadian economy but the American economy as well."

Canada says would respond if US imposed new border tariffs

Republicans have proposed a border adjustment tax that favors exports over imports as part of a plan to overhaul the US tax code. The idea is under attack from import-heavy businesses but it is supported by large exporters, such as manufacturers.

Earlier, Canada's Natural Resources minister said his government is ready to discuss changes to the North American Free Trade Agreement (NAFTA) with the United States and Mexico.

Minister Jim Carr said Ottawa's view is that trade agreements "every now and then should be refreshed," responding to questions about the trade pact at a news briefing in Houston.

US President Donald Trump has said he wants to renegotiate
the more than two decade old agreement.

Refugees make up bulk of crossings from US to Canada: UNHCR

Carr also said Canada would be prepared to respond to the US administration's border tax proposal, but said executives attending the CERAWeek energy conference told him they don't see the need for a tax on energy imports.

"They want a free movement of goods and services. We have to do a better job as Canadians of reminding our American friends how integrated this relationship is," Carr said. He declined to speculate on what policy changes might come out of the new US administration, but said that Canada would "expand and deepen the network of people we do business with in the United States."
COMMENTS
Comments are moderated and generally will be posted if they are on-topic and not abusive.
For more information, please see our Comments FAQ