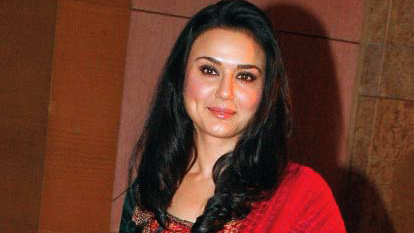 ---
KARACHI: Ever since he joined Twitter, fans of Salman Khan have seen a whole new side to their idol. Stereotyped as an angry young man, Sallu's regular tweets are enough to reveal the star's wit and to complement it are the pictures his brother Arbaaz Khan keeps uploading. This week on Twitterverse, celebrities are writing about cricket and the Cannes Film Festival. Check out the ten best tweets by celebrities this week.

Imran Khan

Pakistanis have a chance but Australians are looking dangerous. Seems as if the good teams are working out the 20/20 format; reducing the element of chance.

Sania Mirza

[It] would have been nice to see India in the semis too with Pakistan.

Karan Johar

Twitter was invented to give our lonely planet a purpose. It fills so many of my empty moments. I am grateful. I am sure you are too.

Ali Zafar

Sultan Rahi ... Thinking of doing a Sultan Rahi re-do. Me with big moustaches and a gandassa on a horse wearing a blood-drenched kurta. Sexy, no?

Arshad Warsi

It is so very necessary to work with good people in a good atmosphere for mental and physical well-being. Money is so not everything.

Shah Rukh Khan

Work is fun if you think it to be so. Our work defines us most of the time. I like to be defined as fun.

Atif Aslam

Good work, Pakistani cricket team. Thumbs up!

Sonam Kapoor

I love Robert Downey, I love Iron Man, I love Gwen's heels, hate Scarlett's hair and loved her moves..

Vivek Oberoi

I enjoy interacting with my fans. [I] love how everyone is just a tweet away.

Preity Zinta

Nothing is more inspiring than silence, self reflection or introspection. There is so much I want to do. Miles to go before I sleep.

Published in the Express Tribune, May 16th, 2010.