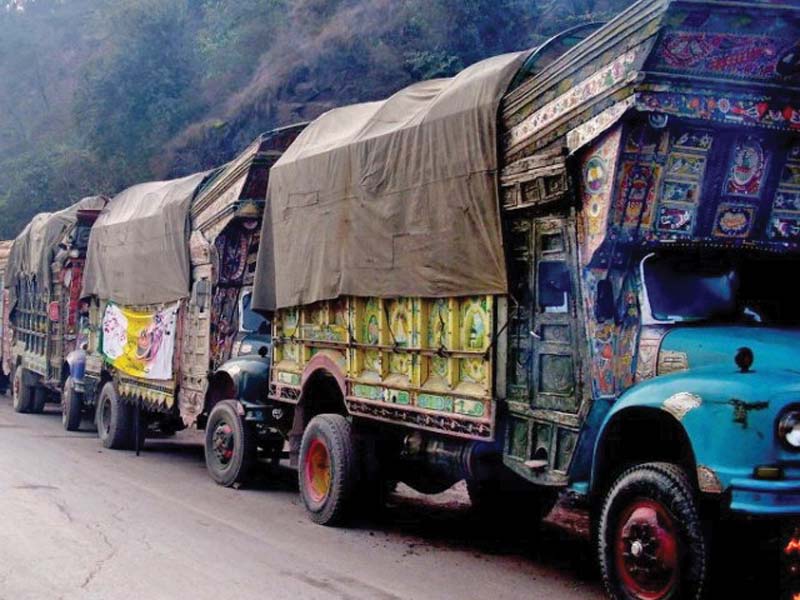 ---
KARACHI: Recent economic indicators on the performance of the Pakistani economy released by think tanks and rating agencies suggest a positive outlook.

The Pakistan Stock Exchange recently broke the 50,000 point barrier. The consumer confidence index published by the State Bank of Pakistan is at its highest level.

KSE-100 finishes at record high, closes in on 50000

Although these indicators reveal some optimism, it is imperative to consider the performance of the external sector. An overvalued exchange rate, for instance, is exerting pressure on the external sector.

The burgeoning current account deficit needs to be contained on a priority basis.

According to the State Bank of Pakistan's (SBP) data on the external sector, the current account balance between July 2016 and January 2017 is in a deficit of $4.7 billion, an increase of more than 90% over the previous year.

Although there is a decline in total exports of approximately 1.3% from the previous period, the imports have increased by more than 9%.

Worker's remittances have also reported a fall in value.

Therefore, it is crucial that the policymakers focus on the performance of the external sector, which can have a significant bearing on the economy.

Exports

The provisional estimate of total exports provided by the SBP in 2016 is $21.73 billion, a decline from $22.7 reported in 2015. The total textile exports fell by 6.5%. Exports of cotton (which includes raw cotton, cotton yarn and fabric) declined by almost 20%. On the other hand, the exports of apparel (not knitted), which reported more than $2 billion in exports in 2016, increased by 5.4% between 2015 and 2016.

Pakistan also observed significant increase in the exports of lead, zinc and tin and their respective articles.

Therefore, the major traditional export generating industries suffered a decline but other industries, several of them which do not traditionally export their output, observed an increase.

This may indicate participation of newer exporters and expansion in export opportunities in non-traditional exporting industries.

Considering the country-wise distribution of exports, the exports from Pakistan to major destinations such as China, Afghanistan, USA, UK, Germany and UAE–the traditional export destinations, declined between 2015 and 2016.

Exports to Afghanistan find way back to Pakistan

On the other hand, Pakistan has reported growth in exports to Australia, India, Iran, Netherlands and Thailand.

Imports

The import payment as reported by SBP has increased by 5.7% between 2015 and 2016 (calendar years). Petroleum products reported negative growth rates, primarily due to lower oil prices.

Import of food products increased by 12.3%, primarily driven by increase in the imports of dry fruits, spices and pulses. Import of textile products increased by 13.5%, driven primarily by an increase in the imports of raw cotton.

Approximately, 60% of the trading partners reported positive growth for their imports into Pakistan between 2015 and 2016. Imports into Pakistan from its major trading partners such as China, USA, Japan, Germany, Malaysia, Thailand and UK, increased in 2016. As expected, the growth in imports from several major oil and other primary commodities exporting countries was mostly negative between 2015 and 2016.

Additionally, traditional export-oriented industries have observed a decline in domestic production.

There is a clear trend of falling exports, rising imports and a lack of growth in domestic production, particularly in traditional export revenue generating industries.The recent incentive packages introduced by the government have been deemed unlikely by economic experts to revert the position in the external sector. It is crucial to adopt policies to increase value addition of output produced within Pakistan.

Tightened rules: New Pak-Afghan border controls slow trade to a crawl

This will be done through strategies for industrial development that enhance foreign production linkages with Pakistani producers as well improve their absorptive capacity.

The writer is an Assistant Professor of Economics & Research Fellow at CBER, IBA



Published in The Express Tribune, March 6th, 2017.

Like Business on Facebook, follow @TribuneBiz on Twitter to stay informed and join in the conversation.