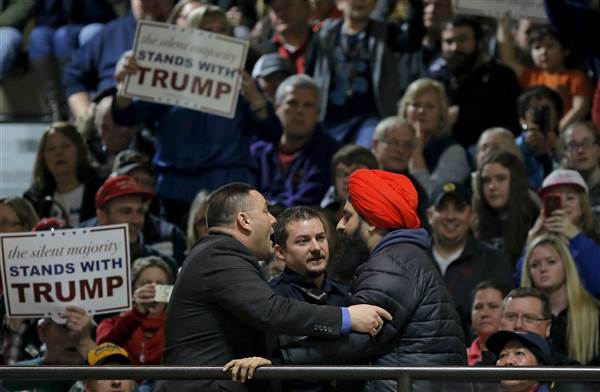 ---
WASHINGTON DC:
A Sikh man was shot and wounded in Washington state by an attacker who approached him in his driveway and told him to leave the country, police and media reported on Saturday.
The shooting, on Friday night in the city of Kent about 24 kilometres south of Seattle, followed a number of other attacks on Sikhs in the United States over a period of more than a decade.
Indian store owner shot dead outside home in US
Hate crime-tracking groups say assailants have occasionally mistaken Sikhs for Muslims, who have also been victimised in religiously motivated crimes.
The Sikh man was working on his car in the driveway of his home when he was shot in the arm, according to Seattle television station KIRO 7, which spoke to a woman who knows the victim and saw him after he was struck by the bullet.
"Some comments were made to the effect of 'get out of our country, go back to where you're from,' and our victim was then shot," Kent Police Chief Ken Thomas said at a news conference.
Kansas man charged in shooting of two Indians in possible hate crime
"To think that this could happen in our community was very surprising and extremely disappointing," Thomas said.
Sikh community members stood behind Thomas as he described the shooting. Police believe the suspect, who is at large, is a man, media reported.
The victim was released from hospital, the Seattle Times reported.
A spokesperson for Kent police could not be reached for further comment late on Saturday.
COMMENTS (4)
Comments are moderated and generally will be posted if they are on-topic and not abusive.
For more information, please see our Comments FAQ