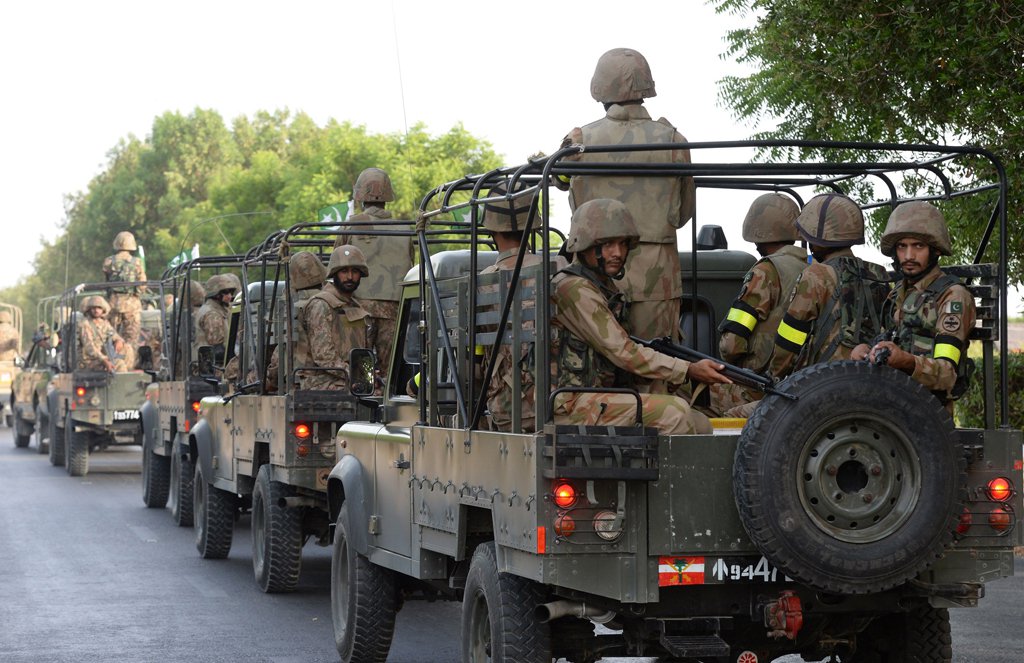 ---
RAWALPINDI: The Pakistan Army on Saturday seized huge cache of arms and ammunition during a search operation in Quetta.

A statement released by the Inter Services Public Relations (ISPR) today said that the security forces carried out search operations in different areas of Balochistan's capital city and recovered weapons, gun rounds and hand grenades.

De-weaponisation part of Operation Radd-ul-Fasaad

During a search at Chot Camp, Kahan, FC Balochistan recovered a cache of arms and ammunition which included weapons of various calibres and also 4,900 small machine gun (SMG) rounds, 453 x 12.7 mm gun rounds, 140 automatic grenade launcher (AGL) rounds, 24 hand grenades, the military's media wing said on its official website while revealing the details.

The military launched Operation Radd-ul-Fasaad, the new countrywide anti-terrorist offensive, after a series of deadly bombings across Pakistan killed over 100 people in February.

The suicide attack at the famed Lal Shahbaz Qalandar shrine in Sehwan was Pakistan's deadliest attack in two years.