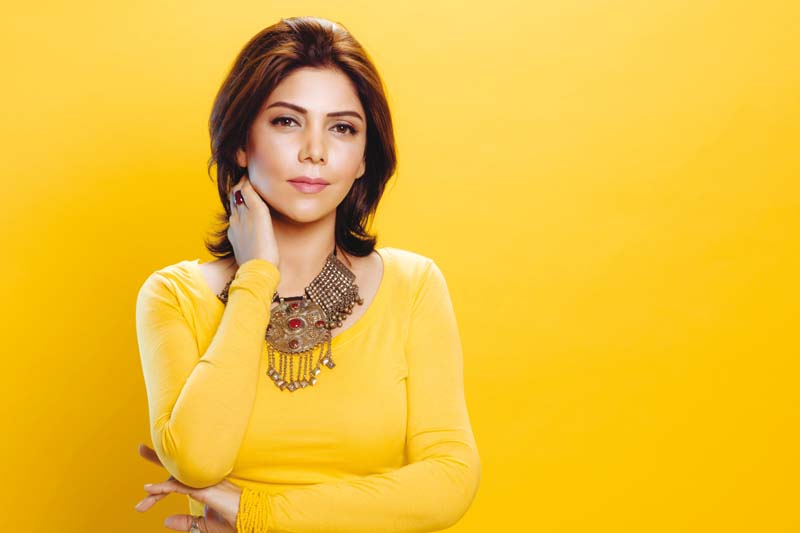 ---
Hadiqa Kiani has engaged eminent counsel Barrister Syed Ali Zafar to sue Metro.co.uk for allowing fake site "metro-uk.com" to defame her and tarnish the image of Pakistan by airing false news regarding her arrest. In the legal notice it has been stated that Hadiqa Kiani is an internationally acclaimed musician whose name and image is synonymous to that of Pakistan and her contribution to the world of art, culture and music is immense.

He pointed out that Hadiqa has also received Tamgha-e-Imtiaz amongst many other awards while her philanthropic endeavours have been recognised by many international organisations like OXFAM International and UNICEF, and she also has the honour of being appointed as a Goodwill Ambassador for the United Nations Development Programme and the World Wildlife Fund.

Hadiqa Kiani falls victim to fake news

In the notice, Barrister Zafar has said that a false and malicious story aimed at destroying Hadiqa Kiani's reputation – and deliberately damaging the image of Pakistan – was published on the website titled "metro-uk.com" in which it was said that Hadiqa Kiani had been arrested at Heathrow Airport in London on charges of possessing contraband.

As a result of this news, fans and friends of Hadiqa Kiani from all over the world were shocked and aghast, and Hadiqa Kiani started receiving thousands of calls and messages. Barrister Zafar pointed out in the legal notice that the story was totally fabricated and false because all this time Hadiqa Kiani was very much present in Lahore, Pakistan and was performating at the Sufi Festival on 12th/13th February.

Hadiqa Kiani was forced then to give an interview to media in Pakistan from her residence in Lahore, Pakistan just to show to the people that she was very much in Lahore and not in any manner in London or arrested and that story was obviously concocted.

In the legal notice Barrister Zafar has threatened 'metro.co.uk' that 'metro-uk.com' is using the name 'metro', which gives the impression that this fake site, which in the past has also been used to create false news against other important personalities, either belongs to or is associated with or operated with the consent of metro.co.uk.

I suffered during the prime of my career: Hadiqa Kiani

Barrister Zafar has accordingly asked metro.co.uk clarify their relationship with this website in writing. In case metro-uk.com is not related to them, Barrister Zafar has also required metro.co.uk to list the steps they are taking in order to have the website removed under cyber laws that. Barrister Zafar has stated that such websites cannot be allowed to operate and tarnish reputation of his beloved country, Pakistan, and its artists and cultural heroes like Hadiqa Kiani.

In the end the legal notice states that in case metro.co.uk does not respond, then they should be ready to face a defamation suit in which case damages of 50 Million pounds shall be claimed.

Have something to add in the story? Share it in the comments below.