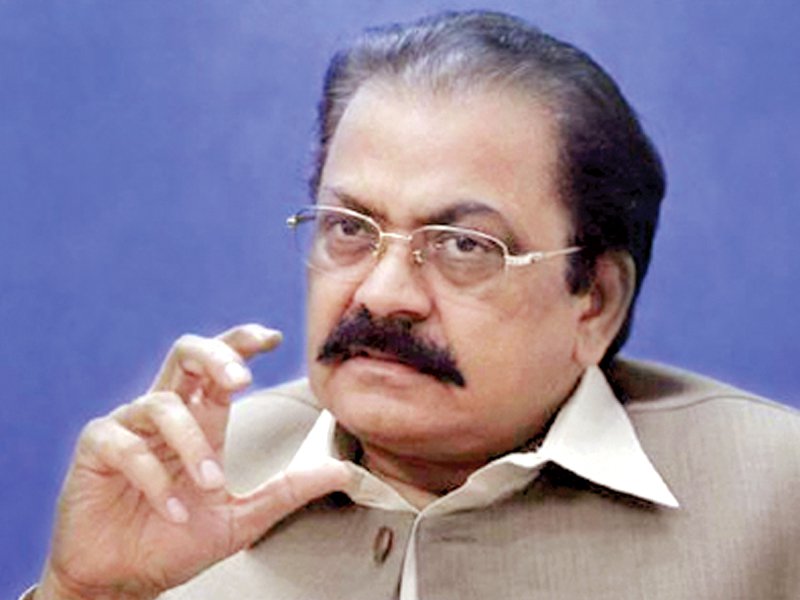 ---
Punjab Law Minister Rana Sanaullah said police are conducting a search operation where there is population of Pakhtuns and Afghan migrants in Punjab.

In an interview to American news agency AP about targeting members of specific nations, he said that residents of tribal areas were involved in worst extremist incidents in the provincial capital.

He told the news agency that 11 suspects were arrested in connection with the suicide attack in Gulshan-e-Iqbal Park on Easter. The suspects belonged to tribal areas of Mohmand and Bajaur agencies.

"Since they were from tribal areas, we need to take action in the areas where residents of Bajaur and Mohmand are living and in the areas where Afghan refugees are living without registration."

However, the law minister refuted the allegations that the government was targeting Pakhtuns in its profiling done during the crackdown against extremists.

On the other hand, AP quoted Punjab police as saying that so far 1,300 suspected extremists have been arrested in the operation that started two weeks back while two police officials requesting anonymity said that 36 extremists have been killed so far in encounters with security forces.

It may be recalled that the stories of racial discrimination against Pakhtun population during Operation Radd-ul-Fasaad in Punjab are circulating in the Pakistani and social media. The operation started after a recent wave of terrorist acts.

The Khyber Pakhtunkhwa Assembly passed a resolution unanimously against 'racial discrimination' with Pakhtuns while Human Rights Commission of Pakistan also expressed serious concern over 'apparent discrimination on the basis of race' by the authorities during its campaign to curb extremism and terrorism.

When the Punjab government came under criticism, Sanaullah had said that no specific community was being targeted during the search operation.

Published in The Express Tribune, March 4th, 2017.