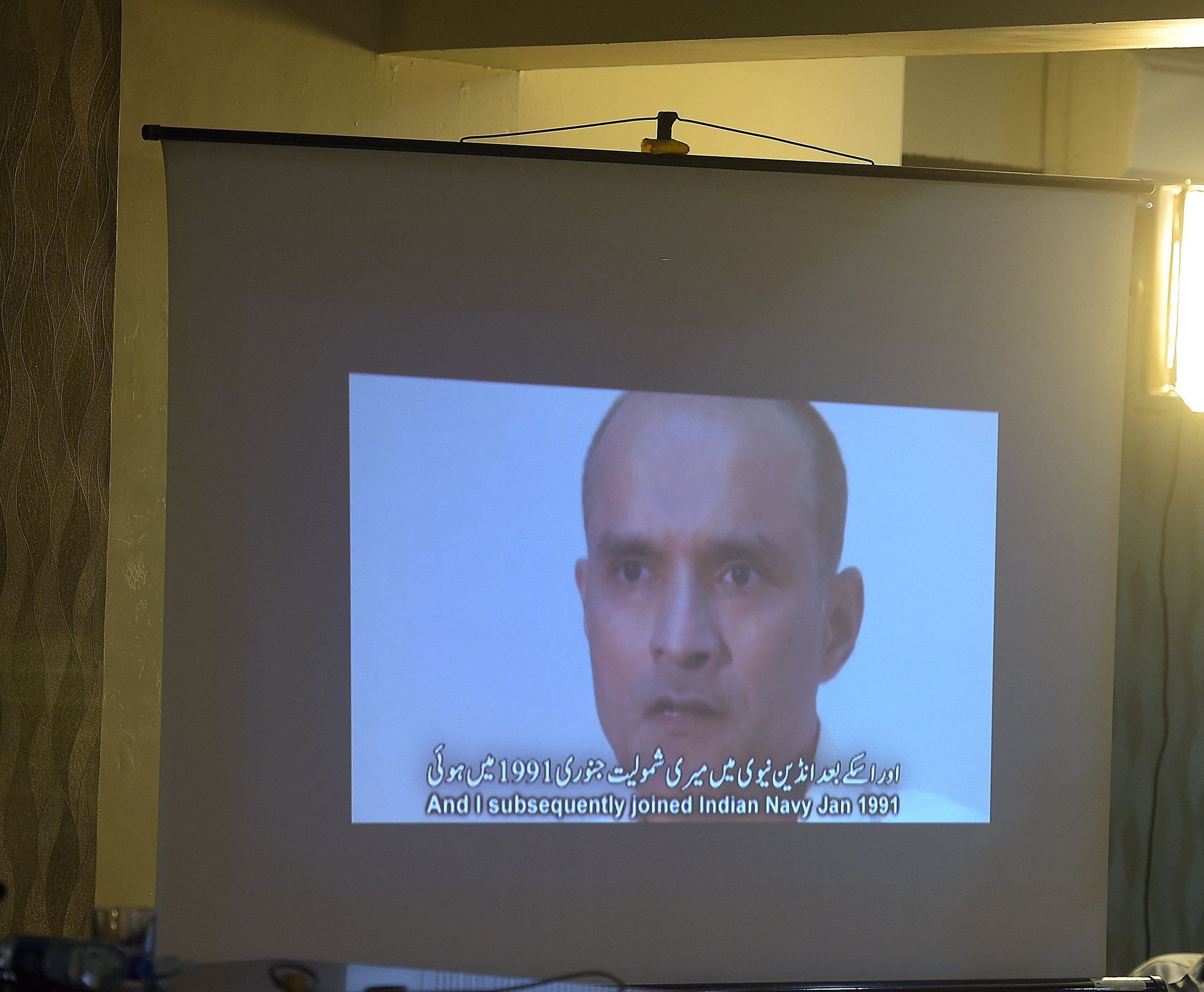 ---
ISLAMABAD: The prime minister's top aide on foreign affairs told the upper house of parliament on Friday that a case is being prepared to prosecute the Indian spy, Kulbhushan Yadav, who, he said, will not be extradited to India.

Yadav, a serving officer of the Indian navy, was arrested in March last year from Balochistan's bordering Chaman town while he was trying to enter Pakistan.

Kulbhushan Yadav will not be extradited, Sartaj assures lawmakers


 Later in a televised confession Yadav admitted that he had worked for India's top spy agency, the Research and Analysis Wing (RAW), to carry out terrorist and subversive activities in Balochistan and Karachi.


"We have prepared an FIR and a case is in the process of registration to prosecute the Indian state actor for involvement in subversive and terrorist activities in Pakistan," Sartaj Aziz, the adviser to the prime minister on foreign affairs, told the Senate during the question hour.




He was responding to a query by PPP's Senator Sehar Kamran, who had asked about the status of the case, adding that Aziz had earlier said there was insufficient evidence against the Indian spy.

"I did not say anything about insufficient evidence as a case is being registered against Yadav," Aziz said. He added that Pakistan has shared a dossier with the UN secretary general on the Indian involvement in the internal affairs of Pakistan and its subversive and terrorist activities in Pakistan.

"This dossier includes details about Kulbhushan Yadav and his activities," he added.

Aziz said the government is also examining the possibility of sharing the dossier with other countries and international organisations.  He said the dossier has been prepared based on a thorough groundwork and inputs from various departments.

"This is a very delicate and sensitive issue and requires detailed preparations and homework as it relates to direct or indirect involvement of [the] Indian state actor in subversive and terrorist activities in Pakistan," the adviser added.




He said Pakistan's view point on this issue was being accepted internationally while the government had also sent a list of questions to Indian government on this matter.

"The dossier is not the only route to deal with this issue as the actual route to settle this issue is prosecution for which the case is being prepared," he said. When asked if Yadav would also be released at some stage like the US citizen Raymond Davis, the adviser said, "There is no such possibility."

Davis, a contractor with the US Central Intelligence Agency (CIA), killed two men in Lahore on January 27, 2011. On March 16, 2011, Davis was released after the families of the slain men were paid $2.4 million in blood money.

Speaking on the occasion, Leader of the Opposition Aitzaz Ahsan reiterated his offer to donate Rs50,000 to the Blind Foundation if Prime Minister Nawaz Sharif ever makes a mention of Kulbhushan Yadav .

Aziz said the PM had no issue mentioning Yadav's name and would soon answer the house on the issue.

Pakistan's foreign missions

To another question, the adviser said there are 442 officers of Grade-17 to Grade-20 working at Ministry of Foreign Affairs, its attached departments, corporations, subordinate offices and institutions.

Army chief vows to pursue Kulbhushan case to finish

He informed the house that complaints received by Pakistani missions abroad are generally related to delays in processing of the Machine Readable Passports and the National Database Registration Authority (NADRA) cards.

"Such complaints are invariably forwarded to IMPASS [Directorate General of Immigration and Passports] and NADRA headquarters through their respective sections," he said.

He said there are only two employees are at Pakistan Mission in Canada. These officials have completed their tenure and their replacements have already been selected while preparations are under way for their joining duties at the said mission.

[WITH ADDITIONAL INPUT FROM APP]

Published in The Express Tribune, March 4th, 2017.