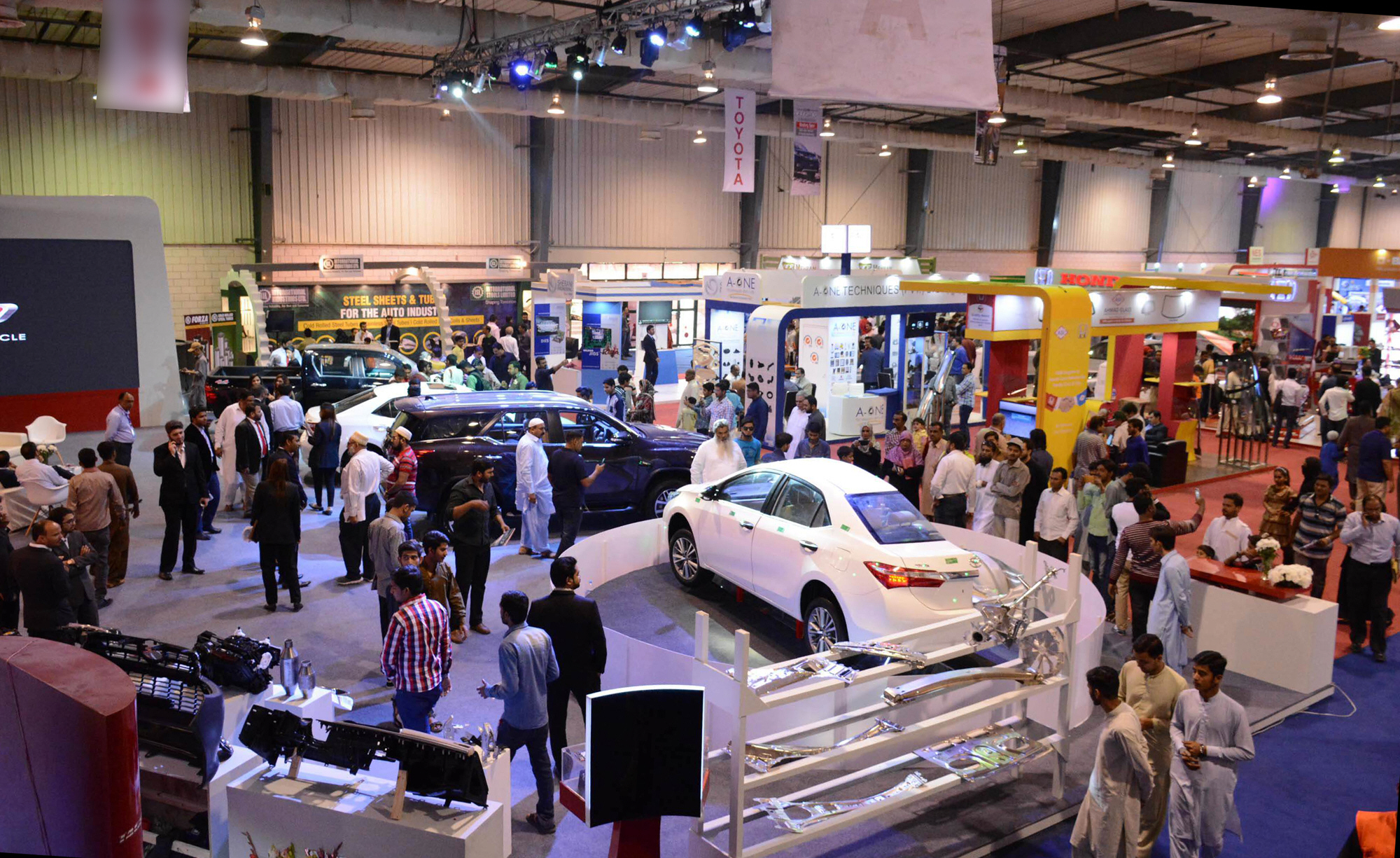 ---
KARACHI: Federal Minister for Industries and Production Ghulam Murtaza Khan Jatoi has said that announcement of the new auto policy in 2016 has attracted new foreign companies to Pakistan and the government hopes the momentum will continue in the current year as well.

Speaking at the inauguration of the Pakistan Auto Show (PAPS) 2017, Friday, he said that power generation projects and special economic zones under the China-Pakistan Economic Corridor (CPEC) are expected to play an important role in attracting Foreign Direct Investment (FDI) in Pakistan.

The three-day show, organised by Pakistan Association of Automotive Parts and Accessories Manufacturers (Paapam), is being held at the Karachi Expo Centre till Sunday.

All automakers bullish on Pakistan

The federal minister thanked local and foreign exhibitors for showing confidence in the economy of Pakistan.

Jatoi said that Pakistan's auto sales have once again crossed the barrier of 218,000 units this year and it is expected that the industry will continue to grow.

"I hope that the auto industry will gear up to face the new challenges ahead of it," he added.

Talking to The Express Tribune, Crown Group of Companies DGM - South Shabiir Pervaiz Qadir commented that the demand for higher engine motorcycles is gradually growing in Pakistan.

He informed that his company has imported a 250cc motorcycle from China and it is looking for a local distributor. Our next target is to produce this motorcycle in Pakistan, he added.

Volkswagen set to launch two new vehicles in Pakistan

Paapam Chairman Mashood Ali Khan said, "Auto manufacturing is a fully documented industry and it ranks amongst the top three taxpaying industries in Pakistan."

However, he said, the industry's performance and growth is being threatened by a few issues that can be solved if the government shows more vigilance and commitment to the policy prescribed in the ADP 2016-2021 and execute investment plan accordingly.

He said that localisation of hi-tech parts in the country is possible only if the government supports the industry with investment incentives same as the Special Economic Zones (SEZ).

Audi AG expresses intent to assemble vehicles in Pakistan

Also speaking on the occasion, Toyota Corporation Vice Chairman Toshiya Azuma said that new auto policy offers great incentives to the auto industry. "It is already attracting many new automakers and will lead auto sector to more business growth while it will surely increase consumer choice."

"The thinking behind this policy will drive Pakistan's auto industry forward," said Toshiya, adding that it can then compete with other regional auto industries with great success.

He said that the auto industry is important for every developed country as this industry is often termed as the "mother of all industries" because it has many forward and backward linkages.
COMMENTS
Comments are moderated and generally will be posted if they are on-topic and not abusive.
For more information, please see our Comments FAQ