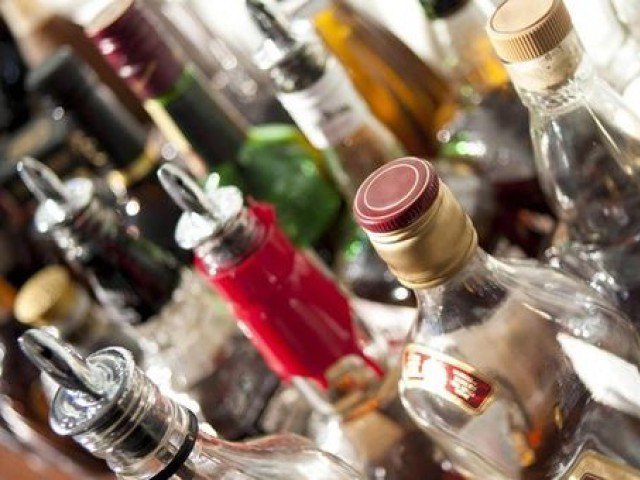 ---
KARACHI: A day after issuing orders to seal wine shops across the province, the Sindh High Court (SHC) directed on Friday the provincial advocate-general to submit details of wine breweries that are allegedly run by Muslims.

Headed by SHC chief justice Sajjad Ali Shah, a two-judge bench sought the details, while hearing a petition against brewing of liquor by Muslims and its sale to Muslims. The petition was filed by Pakistan Qaumi Movement chief Syed Muhammad Iqbal Kazmi.

The petitioner had named secretary of federal law and justice ministry, provincial secretary, chief secretary, the chairperson of Security Exchange Commission of Pakistan and director-general of the provincial excise and taxation department.

He had also named the heads of Murree Brewery, Quetta Distillery, Mehran Distillery and Brewery and 120 wine shops operating in Sindh, as respondents.

Wine shops reopen in Sindh

Kazmi said Islam is declared as the state religion in the country's constitution, therefore, no law in contravention of religious injunctions will be made and enforced in Pakistan.

According to the national census conducted in 1998, he said, the country's 95.97% population was Muslim, while 4.03% were non-Muslims.

The petitioner added that the total population of Hindus in the country is 3 million, Christians are 28 million and Sikhs are 20,000. Of the total Hindus, 1,414,527 were registered with the National Database & Registration Authority and had national ID cards, while 1,270,051 Christians had ID cards.

Kazmi argued that the Section 17 of Prohibition (Enforcement of Hadd) Order, 1979, provided that any Muslim can brew and sell liquor.

He added that the Section 4 of Prohibition (Enforcement of Hadd) Order, 1979, however, provides that only non-Muslims can brew, consume, keep and sell liquor to non-Muslims only. He argued that the ordinance is flawed.

Back in court: SHC seeks details of wine shops' licence legislation

The petitioner said more than 98% wine shops are running in Muslim-majority areas of Sindh, despite the fact that Prohibition (Enforcement of Hadd) Order, 1979, says selling liquor to non-Muslims is illegal.

He further claimed that the major breweries and distilleries in the country were being run by Muslims, which was against the provisions of the Prohibition (Enforcement of Hadd) Order, 1979.

Therefore, he pleaded the court declare sections 3, 4 and 17 of the Prohibition (Enforcement of Hadd) Order, 1979 were violative of each other. The court was also pleaded to declare production, consumption and sale of liquor by Muslims illegal.

After hearing initial arguments, the chief justice directed Sindh AG to submit details regarding the breweries and distilleries that are being allegedly run by Muslims. He requested for time, which was granted. Hearing was adjourned to a date to be later notified by the office.
COMMENTS
Comments are moderated and generally will be posted if they are on-topic and not abusive.
For more information, please see our Comments FAQ