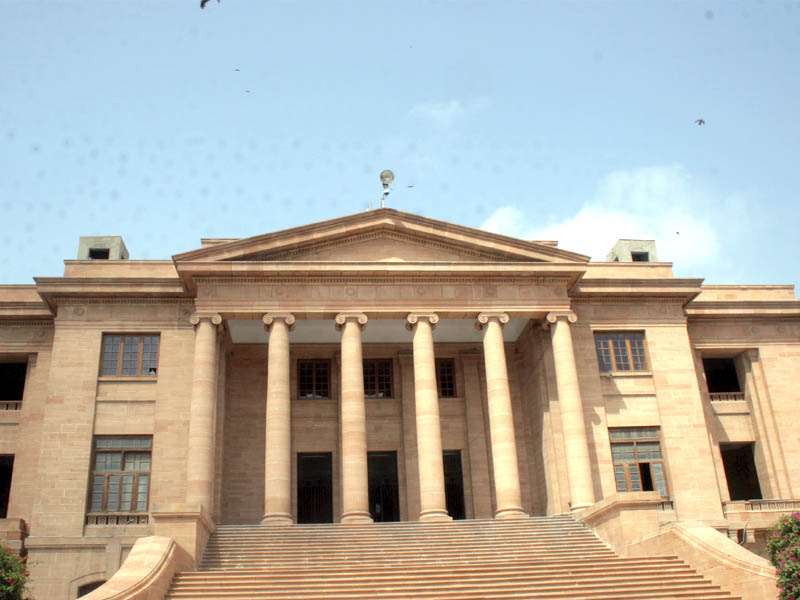 ---
KARACHI: An anti-terrorism court sentenced on Friday a suspected gangster to a double life imprisonment in two cases, including the murder of a Rangers official.

Muhammad Athar was found guilty of murdering Muhammad Irfan after kidnapping him for ransom in Liaquatabad in April, 2013. He was also found guilty of killing deputy superintendent of Rangers Muhammad Hanif in a shootout during a raid in Lyari for the recovery of the captive.

The ATC-V judge handed down life imprisonment on two counts to the accused for the double murder, in addition to awarding him a five-year term for deterring public servants from discharging their duties.

Sindh High Court asks LEAs to file comments on missing persons' whereabouts

The court also directed the convict to pay Rs100,000 in each case to the legal heirs of the victims as compensation and imposed a similar amount as fine in both the cases.

In case of default, he would have to undergo an additional term of three years in each case. However, the court ruled that all the sentences would run concurrently.

In the verdict, the judge wrote that the accused had recorded his confessional statement in both the cases before a judicial magistrate, while the testimonies of eyewitnesses and documentary evidence also supported the cases of the prosecution. However, the court acquitted co-accused Khurram in the shootout case for lack of evidence.

According to the prosecution, the accused, associated with one of several gangs operating in Lyari, had abducted the young student and demanded Rs1 million for his release.

When the Rangers and police went to Lyari for the recovery of captive, the kidnappers had already killed him and engaged in a shootout with law enforcement agencies.

Water hydrant case: Sindh High Court summons KWSB managing director

Three accomplices of the accused were killed in the exchange of fire while Hanif also lost his life. Kamran is a proclaimed offender in both the cases.

Suspected militant gets life term

Meanwhile, another ATC judge awarded on Friday life imprisonment to an alleged militant in an 'accidental blast' case at a flat in Patel Para.

Imran, said to be affiliated with the banned Lashkar-e-Jhangvi, was found responsible for a bomb blast in a flat in Patel Para area in July, 2013 in which three accomplices of the convict were killed.

The ATC-VII judge who conducted the trial inside central prison handed down a life term to the convict on two counts.

Sindh CM's advisers, special assistants resign following court order

According to the prosecution, three suspected militants - Matiuudin, Mohammad Naeem and Subhan - were killed and Imran sustained injures when a bomb went off, apparently due to mishandling, in the residential flat.