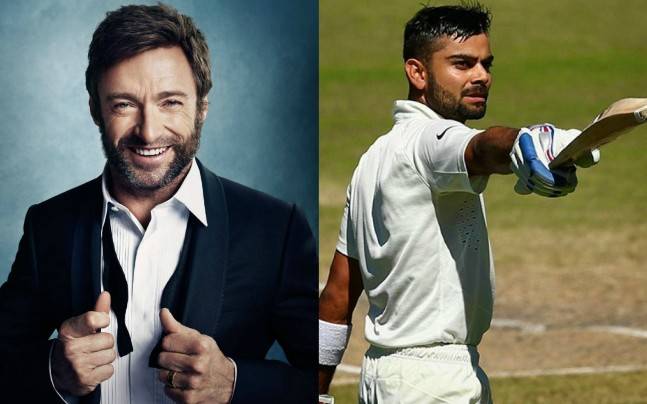 ---
Australian superstar Hugh Jackman has revealed that he is a great fan of Indian cricketer Virat Kohli, adding that the cricket team will perform better in the second test match against his home team. According to the X Men star, the best part about Virat is that he thinks outside of the box.


"Kohli is amazing! You know, what I love about him is that he thinks out of the box. He seems to absolutely love what he is doing. I mean, I get the sense that you're Steve Smith, you are the captain of Australia, there is a huge weight of responsibility of the whole country and I think it pails in comparison to what it must be like being the captain of the Indian cricket team," Hugh told India Today. "A billion people, you know and it means so much to so many people. I also love the fact that they respect and love their fans. I take inspiration from that because I respect and love the fans, knowing that I would not be sitting here if it weren't for Wolverine."

Hugh Jackman's wife didn't want him to play Wolverine

Ahead of the world premier of his latest film Logan, Hugh sent out a message of support for his Indian fans, via a video. "Namastey to all my fans in India. You guys know that cricket is my favourite sport. What a great journey you (India) and your cricket team have been on since the last few years. You're superheroes," he said in the video. "You have been overpowering all the teams in the world but my Aussie mates have just got the bit of you in the first test – only the first. I know the Indian team is going to play bolder than ever (in upcoming matches) because that's what superheroes do and that's what Logan does."

'The Wolverine 3' to be adapted from 'Old Man Logan'

India lost to Australia by 333 runs in the first test of the ongoing four-match test series. The second Test between the two countries will begin in Bengaluru from Saturday.

Directed by James Mangold, Logan is slated to release on Friday.

Have something to add to the story? Share it in the comments below.