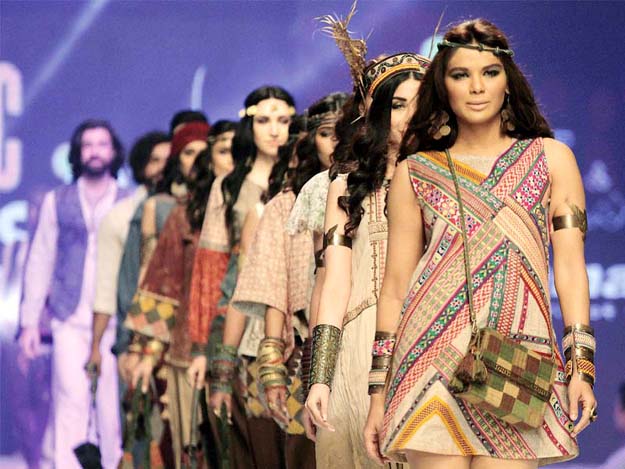 ---
KARACHI: The Pakistan Fashion Design Council (PFDC) has officially announced the new dates for its landmark 10th season of the Sunsilk Fashion Week. According to a press release, the high profile event is now scheduled to take place in Lahore from April 13 to April 16.

"We at the PFDC have an unwavering commitment to furthering the business of fashion. However, in light of the recent tragedies in Lahore and the insecurity in which the city finds itself in at the moment, we had unanimously decided to postpone PSFW'17 until 13th to 16th April 2017," Sehyr Saigol, PFDC chairperson said in a statement. "We would like to thank all designers, stakeholders and members of the esteemed press for their utmost support and we look forward to welcoming you in April as the show must go on."

FPW 2017 Day 1: The looks and the razzmatazz

PFDC endeavours to advance its platform to an international standard. This season, this is being done in a twofold manner: Firstly, it has researched, developed and now engaged globally seasoned experts from the UK to create a first of its kind production team which includes specialists for lighting, sound, choreography and set design. Secondly, PFDC has also announce a structural change to the show's format whereby each of the days will be designed into a curated and edited range of either solo designers or duo designer/high street retail/lawn shows divided between two entirely separate spaces and independent ramps within the same venue.

This is a deliberate move from the Council to grow fashion week into a more exclusive and premium platform enabling fashion houses rather more independent showcases and to, therefore, show to more selective and dedicated audiences.

PFDC gears up to showcase the most revolutionary fashion week yet

PFDC will announce participating fashion designers, textile and high-street brands during March 2017.

Have something to add to the story? Share it in the comments below.