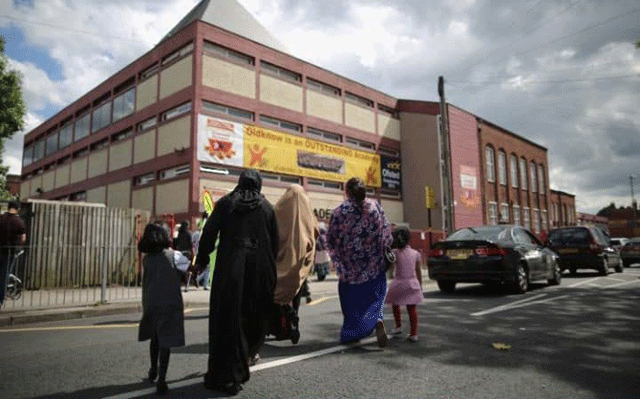 ---
Following an incident in which an equalities chief tried to influence a head teacher to allow a four-year-old girl to wear the hijab, Birmingham City Council has taken steps to reassure schools that they are indeed allowed to ban pupils from wearing headscarves.

Waseem Zaffar, a cabinet member for transparency, openness and equality of the council, posted on Facebook that he had contacted a head teacher of a local primary school after the young girl was banned from wearing a headscarf and told to wear shorts during PE.

[fbpost link="https://www.facebook.com/noman.kamal.3/posts/10158119185830026"]

"I'm insisting this matter is addressed asap with a change of policy," Zaffar said.

A friend of the councillor replied that requiring shorts to be worn for PE was equivalent to "forcing a girl to undress".

John Clancy, a Labour leader of the council, said Zaffar had referred himself to an independent standards committee after the government's integration tsar - an official whose job is to advise the government on policy in a particular area – expressed concern regarding his behaviour.

The council leader had been warned by the tsar that Zaffar's "grossly unfair and undue" actions suggested that the council had failed to learn lessons from the Trojan Horse scandal; when aggressive school governors try imposing a hardline Islamic ethos on head teachers.

He informed the tsar that the council "will be issuing further guidance on uniform policy to all schools", reiterating support from ministers that states that head teachers have the right to prevent children wearing the hijab, to promote community cohesion.

Zaffar also "now accepts he may have used the wrong language", Clancy claimed. However, Zaffar did not return requests for comment.

The council had also offered "immediate support" to the school after the row surfaced.

"The obvious weakness of their response shows they are failing to grip the situation. We would like to see them make a robust public response. If their support for the school is as strong as they say it is, they should say so in public," a government source said.

This article originally appeared on the Telegraph.