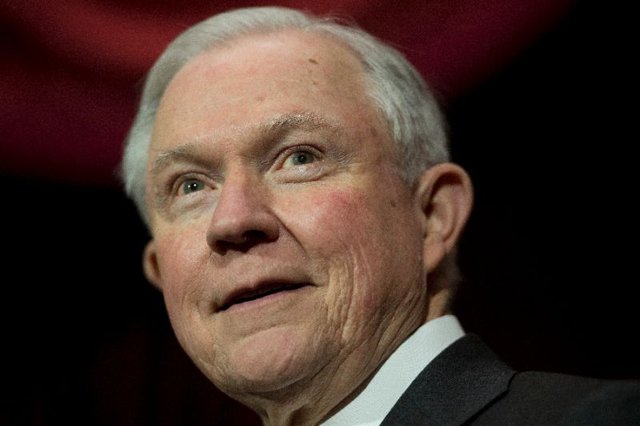 ---
WASHINGTON: Top US Democrats demanded the resignation of Attorney General Jeff Sessions on Thursday over his failure to disclose that he met twice with Russia's ambassador to Washington during last year's election campaign.

The revelation of Sessions' Russian contacts plunged President Donald Trump's administration into fresh turmoil.

And they fed mounting calls for Sessions to recuse himself from oversight of Justice Department and FBI probes into the alleged Russian meddling and contacts with Trump campaign advisers.

"I have said whenever it's appropriate, I will recuse myself. There's no doubt about that," Sessions told NBC News, while denying any wrongdoing.

The White House confirmed the meetings took place but insisted Sessions had done nothing inappropriate and dismissed the revelations, which first appeared in the Washington Post.

Several leading Republican lawmakers joined Democrats in calling on Sessions to stand back.

"AG Sessions should clarify his testimony and recuse himself," Jason Chaffetz, a member of the House Government Oversight Committee, tweeted.

Democrats went further, demanding that the attorney general resign and that a special prosecutor be appointed to probe the administration's Russia links.

Meanwhile, President Donald Trump told reporters he has 'total' confidence in Sessions amid a controversy over Sessions' meetings with a Russian diplomat last year.

Trump made the comment while preparing to deliver a speech about his proposed defense buildup aboard the Gerald R Ford aircraft carrier.

Published in The Express Tribune, March 3rd, 2017.