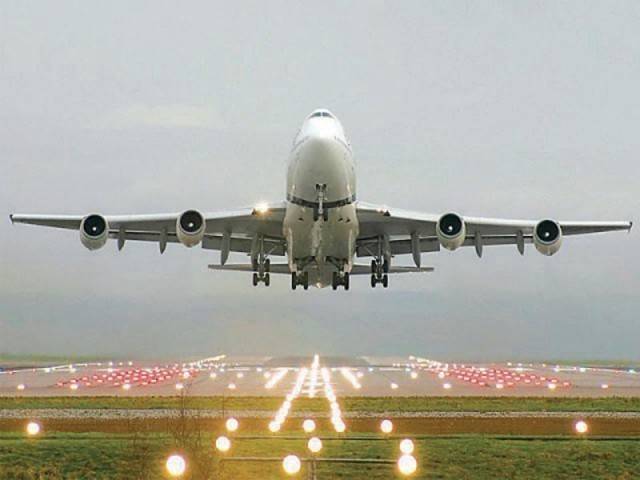 ---
ISLAMABAD: Members of a senate panel were left fuming when they were told that the National Highway Authority was building interchanges for two private housing societies near the New Islamabad Airport, contrary to what they were told before.

Senators also urged the Civil Aviation Authority (CAA) to acquire additional land to build a third runway at the airport by enforcing Section-IV.

Members of Senate Standing Committee on Cabinet Secretariat visited the site of the New Islamabad Airport on Thursday.

Headed by Senator Talah Mehmood, the committee was briefed by the CAA, CDA, NHA, and the district administrations of Attock and Fateh Jhang.

CAA Director General Air vice Marshal Asim Suleman told the committee that the project was likely to be completed by August this year at a cost of Rs87 billion.

Senator Mehmood said that even though the airport was still under construction, traffic jams could be seen from Golra Morr to GT Road. He was concerned that once the airport was built, traffic to the site would increase manifold. In this regard, he called for improving the road infrastructure in the area immediately.

At this, the members of the panel were told that a Metro Bus project would also to extended to the new airport while the two nearby private housing societies were being provided interchanges over the motorway.

The senators, though, were left flabbergasted at this development and said that NHA officials had maintained in their last briefing to the committee that providing an interchange to such societies was against their policy.

The committee sought a detailed report on the interchange and decided to forward the case to the FIA.

Noting that additional land would be required for construction of the third runway, the committee told the CAA to acquire land for it by imposing Section-IV immediately, since land in the vicinity of the new Islamabad Airport was still cheap.

Published in The Express Tribune, March 3rd, 2017.