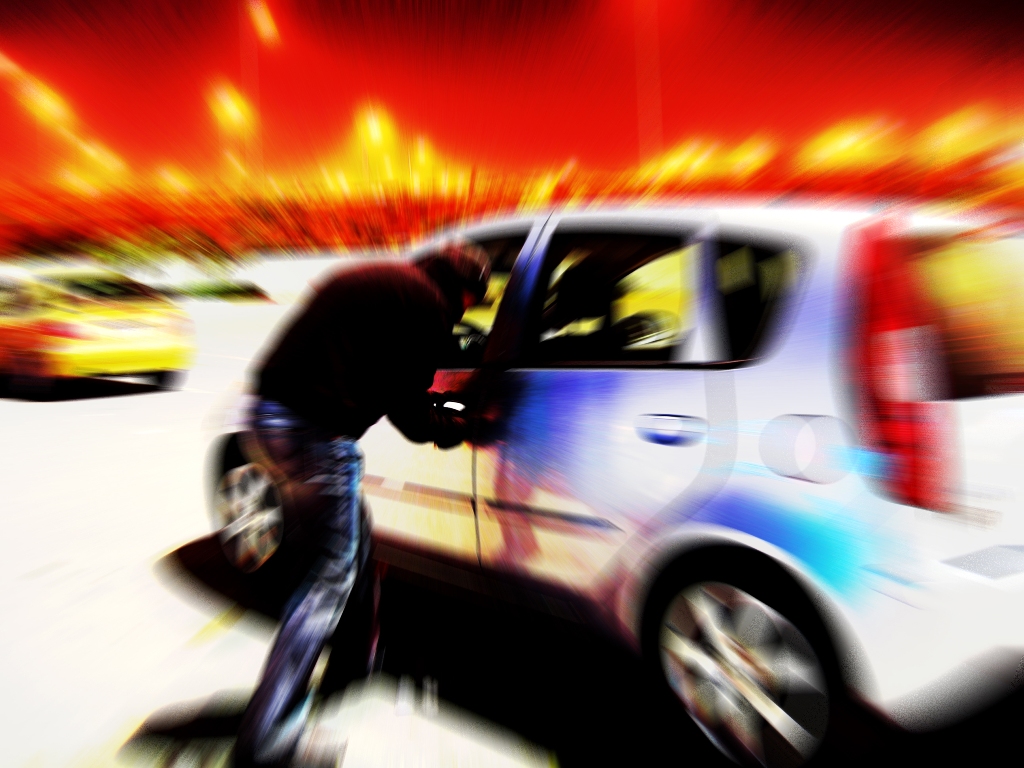 ---
ISLAMABAD: If you are the victim of a crime, the process of reporting it to the police and lodging a formal complaint can be a cumbersome process.

The difficulty in getting a simple First Information Report registered with police was experienced by a Rawalpindi resident recently who had to wait till last year before the Islamabad police finally registered a case, over three years after his car had been stolen in the capital.

Akbar Ikram Malik was visiting a market for sacrificial animals in Sector I-10/1 near the Sabzi Mandi on October 15, 2013. Having parked his car by the roadside he went into the market.

When he returned 15 minutes later, he discovered that his car was missing.

He immediately approached the nearby Sabzi Mandi Police Station and submitted an application for his stolen car. However, the police officials on duty flatly refused to receive the complaint.

"The officer [on duty] told me that I would have to wait for at least 24 hours before an FIR could be registered and refused to even [take a copy of] my application," Malik said.

"However, the officer accepted my complaint after I took up the issue with the precinct's SHO," Malik told The Express Tribune.

While the police took his application and entered his complaint into their daily crime register, they did not lodge a formal case over the matter, nor did they launch an investigation into the alleged theft.

"If they register an FIR, it becomes their responsibility to take steps and investigate the crime," Malik said, adding, "They did not want to take this responsibility."

However, the Rawalpindi man did not give up and continued to pursue the case on his own, searching for his car in various surrounding cities and towns.

Malik said he even engaged some private contractors who claim to have skills in tracking lost or stolen property.

"Many a times, stolen vehicles are seized by police in other districts but they [such vehicles] keep languishing in police stations because of a disconnect between various police departments," he said.

Police records, however, show that Sub-inspector Allah Dad had received Malik's application on October 15, 2013, even though Malik could not recall who the Sabzi Mandi SHO was back then.

Curiously, Malik's application kept languishing under a pile of files at the precinct until a few days ago when he started approaching police officers at the station.

The Sabzi Mandi police finally registered an FIR for his stolen car February 24, after three years and four months after first receiving the complaint.

Malik says he was lucky that his case was finally registered.

"At least seven vehicles were stolen from the market that very day but police received only one application – mine," Malik said.

ASI Irfan Abbas, who was assigned to investigate the case, expressed lack of knowledge about why it took them so long to register an FIR, noting that officers who had received the complaint should be asked about the delays.

Commenting on the case, he said police had yet to find any clues relating to the stolen car.

Meanwhile, legal experts said police are bound to register a case immediately after they receive an application.

"Police are required to register an FIR immediately when they receive a complaint of a cognizable offense, irrespective of the veracity of the complaint," said Barrister Masroor Shah.

He was of the opinion that inordinate delays in lodging an FIR by the police tantamount to abetting the crime since crucial evidence is destroyed during such delays.

Published in The Express Tribune, March 3rd, 2017.
COMMENTS
Comments are moderated and generally will be posted if they are on-topic and not abusive.
For more information, please see our Comments FAQ