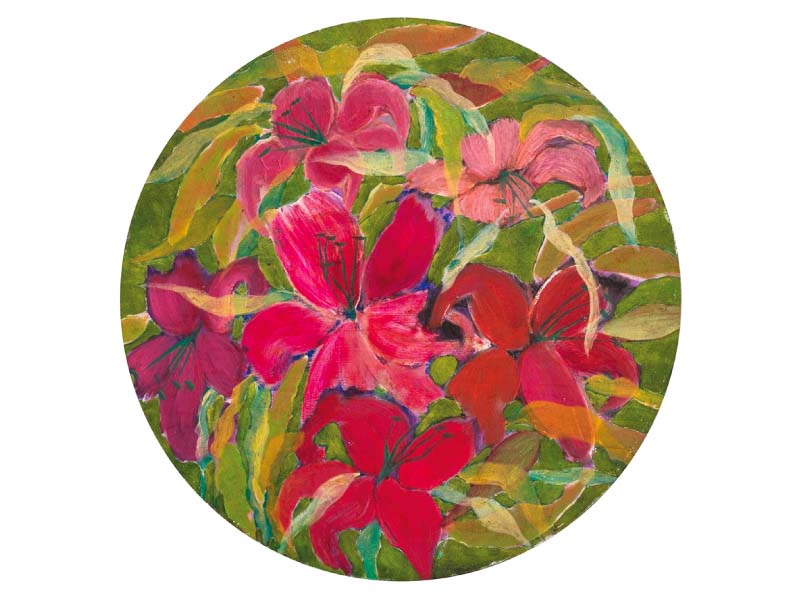 ---
LAHORE: Inscape, an exhibition by solo artist Soraya Sikandar, which focuses on her travels to Lahore, Karachi, Al Khamiah, Dubai, Hague, Waseenar and London, has been on display at the Unicorn Art Gallery.

According to Soraya, her latest series is work in medium oil on canvas and painted between her various travels to mentioned areas.

Soraya is one of today's leading contemporary South Asian artists. Known for her pioneering calligraphy landscapes and organic forms, the artist has been ranked as one of Pakistan's best known painters, making it big internationally.




Soraya was trained in fine arts through the London Atelier of Representational Arts, UCL's Slade Summer School and Beaconhouse National University Lahore.

"Inspired by nature in its various organic forms, I paint seascapes, landscapes and flowers in their natural setting or indoors in a vase," Sikandar said.

Speaking about her technique and painting process, she said the point of painting was to bring all sorts of other elements into play. The artist says her imaginative process is not entirely cerebral or planned on a piece of paper beforehand.

Due to the organic and impulsive style of her work, Sikandar says her art has the ability to surprise even herself as it captures the complexities of development.

"There is nothing tame or settled about the natural world. Growth of a flower involves larger elemental forces such as a whole set of complex chemical and ecological processes. I conceptualise a landscape through ecology," she adds.




"It is the whole meaning that interests me, not just surface appearance. I am equally interested in how landscapes evolve every day, whether it is sky, clouds or the dynamics of still life," she underlines.

According to the artist, she has spent two years pushing the boundaries of landscape painting and exploring the subject matter to discover more aspects and create a new approach to painting places, as seen through the third or mind's eye, in the process. As many as 13 paintings in oil on canvas will remain on display at the gallery until March 8.

Published in The Express Tribune, March 3rd, 2017.