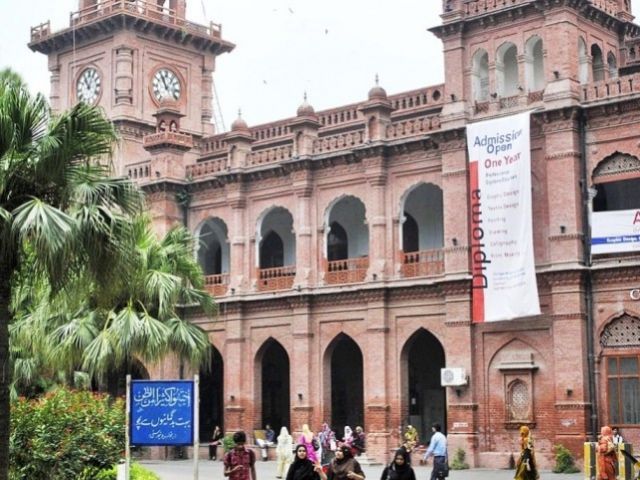 ---
LAHORE: The Punjab University has been continuously embroiled in administrative crises since the new vice-chancellor stepped in on December 28. In the latest move, the university reinstated on Thursday around 40 retired professors just a week after they were shown the door.

The varsity's problems have reached Punjab Higher Education Minister Syed Raza Ali Gillani and Punjab Higher Education Commission (PHEC).

The minister overruled PU Acting Vice-Chancellor Prof Dr Zafar Mueen Nasir's decision of changing the director of the Institute of Geology, where faculty and staff have shut the department down over the decision.

Meanwhile, PU Registrar Prof Dr Naeem Khan has also relinquished his position and applied for a three-month leave. The vice-chancellor has appointed Dr Muhammad Khalid Khan to the position of Registrar.

On February 27, Dr Zafar met PHEC Chairperson Dr Nizamuddin to resolve the removal orders of senior contract professors. A three-member committee was formed with Dr Nizam, Government College University (GCU) VC Prof Dr Hasan Ameer Shah and University of Education VC Prof Dr Rauf-e-Azam on board.

The committee was given three days to present its finding to PU VC. While the committee has yet to present its finding, the administration withdrew its earlier orders.

According to the PHEC spokesperson, the committee held its first meeting on Wednesday to "review performance of each of the fired professor".

Gillani had directed the VC to give the charge to the dean until a final decision was reached. He told The Express Tribune the decision was taken until the committee furnished its complete report.  However, the committee had yet to review the Geology department issues.

The PHEC spokesperson said they had received the minister's direction but had yet to speak to the PU VC about the matter.

On February 24, faculty members and employees of the Institute of Geology under the leadership of Dr Shahid Jameel Sameeni, the director removed by VC held a press conference and accused the VC of illegally appointing Dr Shahid Ghazi to the post of director.

Published in The Express Tribune, March 3rd, 2017.
COMMENTS
Comments are moderated and generally will be posted if they are on-topic and not abusive.
For more information, please see our Comments FAQ