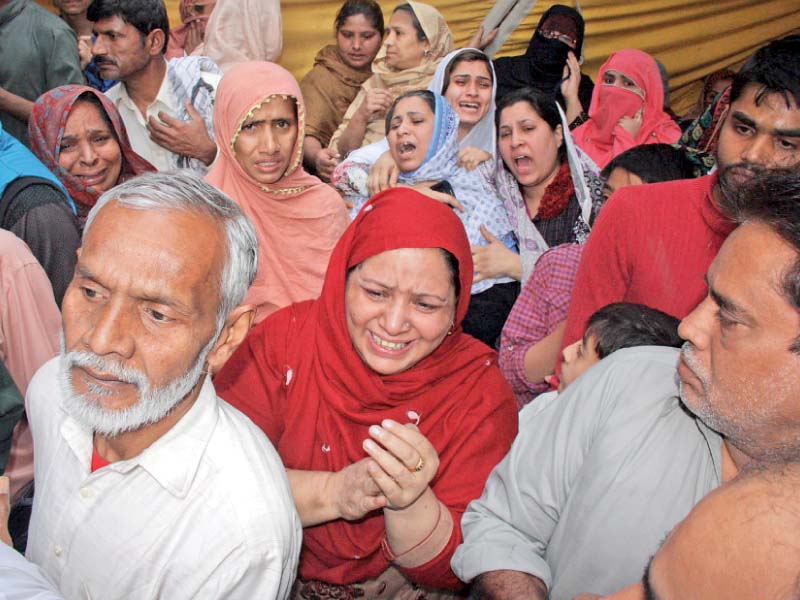 ---
LAHORE: A minor girl and her parents were burnt to death in a fire at their house near Kala Pehlwan in the old Mozang area on Thursday.

Police said the fire broke out when the victims were asleep on the third floor of the house.

The flames engulfed the entire house, stranding the family inside. Upon seeing the blaze, people in the neighbourhood called rescue teams.

A Rescue 1122 officer told The Express Tribune that they received a call at 6:30am and immediately dispatched four vehicles to the scene. "Unfortunately the victims had already been burnt to death when the rescue operation started," he said.

The deceased were identified as four-year-old Ayesha and her parents Samina and Zahid.

Rescuers extinguished the fire and shifted the victims to a morgue for autopsy. The cause of the fire has yet to be ascertained

This is not the first time when families have died in a house fire. At least seven people were killed and eight more were injured when a building used as a residence by labourers of the Orange Line Metro Train project caught fire near Mehmood Booti Interchange in Lahore on January 11.

Published in The Express Tribune, March 3rd, 2017.