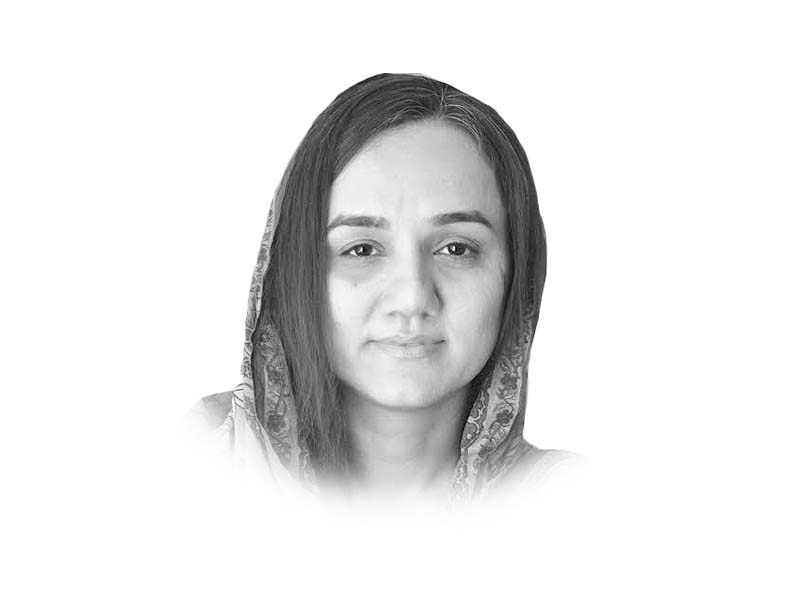 ---
All human beings are ordained to exhibit their religions in such a manner not to hurt anyone. Though religion is a private matter of an individual but to give respect to all religions should be central to one's belief. All religions of the world confer the right to all individuals to choose a religion and practise it within the ambit of principles and rules prescribed by that religion. Islam the greatest religion gives freedom to opt and follow the religion declaring, "There is no compulsion in the religion".

Speaking categorically, the question is not of a matter of principle or rule when we talk of the religion of a majority and minority. In practice, the privileges enjoyed by the majority are not the same for the minority. Here comes the intervention of an intolerant state or people that believes only in the law of majority decrying the rights of minority and all regulations went into pieces and ego of majority outdoes the minority.

There are numerous examples of intolerance exposed by a religion to the other but nothing can touch the grave reality practised by Hindus in India. India declares itself a secular state, biggest democracy of the world and a plural society where everyone is free to adopt a religion and demonstrate it and even to propagate it for the knowledge of other people but in contrast to this legal aspect, all minorities in India are facing existential threat and they are not allowed to practise the fundamental tenets of their religions.

We need not to search any examples as Muslims in India have been very much victimised before 1947 and after 1947. The very idea of a separate homeland of our Muslim leaders originated from the discriminatory attitude of Hindu leaders towards Muslims. If I am not wrong to say that the inherent flaw of Hinduism lies in its caste system that prohibits its followers to be tolerant to low castes. Four castes created by Hindu god Krishna is fundamental part of Hinduism. What to speak of treatment given to other religions by Hindus when Hinduism divides its followers on the basis of caste system — touchable and untouchables.

In India, Hindus constitute 80 percent of its total population. The second majority in India is Muslim with an estimated population of 172.2 million. Other minorities are Christians, Sikhs and Jains and they are 27.8m, 20.8m and 4.5m, respectively. Though the violation of human rights in India is as old as its existence on the face of earth, the victory of the BJP in May 2014 has posed a severe menace to minorities through violence, discriminatory attitudes, forced conversions and harassment.

Whereas the logical report, "Constitutional and Legal Challenges faced by Religious Minorities in India 2017" illustrates well how minorities are being denied their religious rights despite the freedom given to them under the Indian constitution. It also elaborates the lacunas in the Indian constitution that give way to hate crimes, social boycotts, assaults and forced conversion due to ill-defined laws and inefficient criminal justice system and a lack of jurisprudential consistency. The violation of religious rights is also the result of non-compliance with international standards of freedom of religion or belief, including Article 18 of the UN Declaration of Human Rights and article 18 of the International Covenant on civil and political rights.

Besides this, there are many vague descriptions in the Indian Constitution assimilating various religions like Sikhism, Buddhism, and Jainism and making laws vague in practice. For example, the Indian Constitution does not define, "minority" nor its anti-conversion laws explicitly ban conversion and due to implicit laws, minorities have to consult courts for decisions in case of any controversy and conflict with other group and the verdict depends on courts' will.

Thus the asymmetrical religious and social life in India has made minorities more vulnerable and insecure to the environmental intimidation where people are afraid of practising religious rites too. For Instance, cow meat is not only a source of nutrition but its slaughter is a religious rite of Muslims. In Hinduism, cows are given protection from slaughter under article 48 of the Indian Constitution. How ridiculous it is that animals are given protection under the Indian Constitution but minorities are not entitled to live as free human beings. In case of some protection given to minorities under the constitution, the law is not followed as much strictly as in the case of safeguards provided to cows. It is sheer absurd and contrary to international conventions on human rights.

What is important to end this discriminatory attitude is only to place humanity at a higher place above animals. If animals are given due safeguard what hinders to observe human rights. Is it ego or thirst to inflict one's belief upon others? These radical views do not only prevail in daily routine but the political success of a leader is directly connected to it.

In short, the voices of protection of religious minorities in India cannot be silenced as the international community is much aware of this true face of India through social and electronic media. India needs to think over this issue seriously. All religious minorities in India should be given due recognition and dignity under the constitution and India should come up to the international standards for the safeguard of religious minorities, especially anti conversion laws to be in conformity with international norms. For this, the international community, including America, should force India to grant freedom to all religious minorities according to International Law.

Published in The Express Tribune, March 3rd, 2017.

Like Opinion & Editorial on Facebook, follow @ETOpEd on Twitter to receive all updates on all our daily pieces.
COMMENTS (20)
Comments are moderated and generally will be posted if they are on-topic and not abusive.
For more information, please see our Comments FAQ