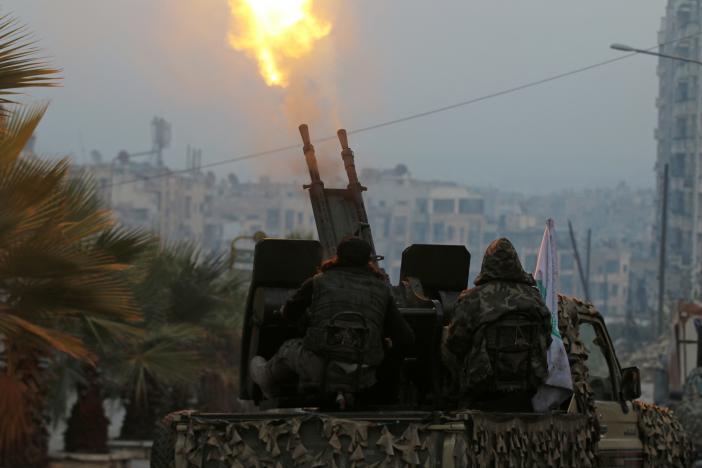 ---
BEIRUT: A US-allied militia in northern Syria said on Thursday it had agreed to hand over villages on the front line with Turkey-backed rebels to Syrian government control under an agreement with Russia.

The villages are located west of the town of Manbij and have been a focus of fighting in recent days between the Turkey-backed rebels and the Manbij Military Council, the US-allied militia.

Turkish President Tayyip Erdogan said this week that Manbij was the next target of Ankara's campaign in northern Syria following the capture of nearby al-Bab from Islamic State last week.

The Manbij Military Council is part of the Syrian Democratic Forces, a US-backed group of militias that includes the powerful Kurdish YPG group. It captured the area around Manbij from Islamic State militants last year.

Turkey's campaign in Syria is aimed at driving Islamic State from its border and at preventing expansion in the area by the YPG, which it regards as an extension of the Kurdistan Workers Party (PKK), which is waging an insurgency against Ankara.

The war in northern Syria is part of the multi-sided Syrian conflict that began in 2011, drawing in regional states, the United States and Russia and leading to the country's fragmentation into a patchwork of areas.


COMMENTS
Comments are moderated and generally will be posted if they are on-topic and not abusive.
For more information, please see our Comments FAQ