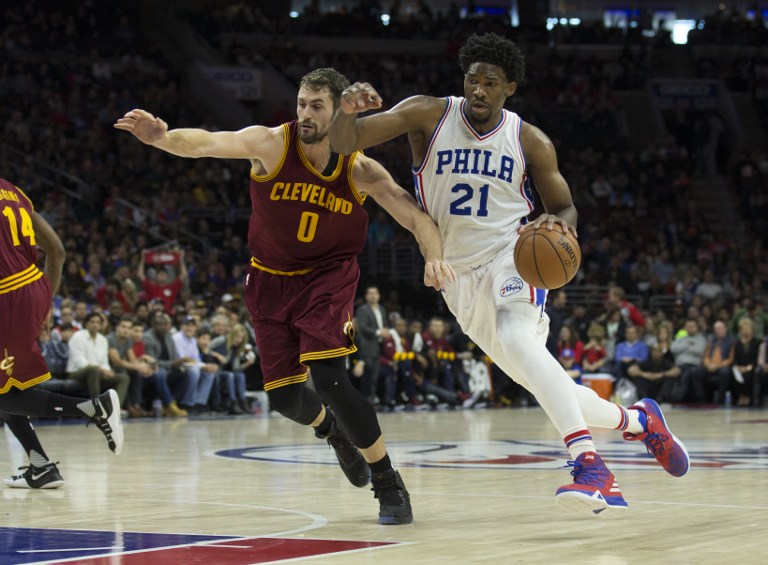 ---
NEW YORK: Joel Embiid, a 22-year-old Cameroonian center for the NBA Philadelphia 76ers, will miss the remainder of the season with a left knee injury, the club announced Wednesday.

Embiid averaged team highs of 20.2 points and 7.8 rebounds a game for the 76ers, who at 22-37 own the third-worst record in the Eastern Conference.

Embiid underwent an MRI exam on his left knee Monday to allow doctors an update on his condition and to be certain he was unable to return this season.


Wiggins' big night goes to waste as LeBron takes over


"The area affected by the bone bruise has improved significantly while the previously identified meniscus tear appears more pronounced in this most recent scan," said 76ers chief medical director Jonathan Glashow.

"We will continue to work with leading specialists to gather additional information through clinical examination and sequential testing to determine the best course of action and next steps."

Embiid has not played since January 27. His knee swelled after he took part in a workout last week.


Beleaguered Knicks finally get something to cheer about


"Our primary objective and focus remains to protect his long-term health and ability to perform on the basketball court," said Bryan Colangelo, the 76ers' president of basketball operations.

"As our medical team and performance staff continue their diligence in the evaluation, treatment, and rehabilitation of Joel's injury, we will provide any pertinent updates when available."

The move comes after last week's announcement by the 76ers that Australian standout Ben Simmons, the top overall pick in last year's NBA Draft, would miss his entire rookie season because his broken right foot has not completely healed. He underwent surgery last October for the break, suffered in the team's final pre-season training camp workout.