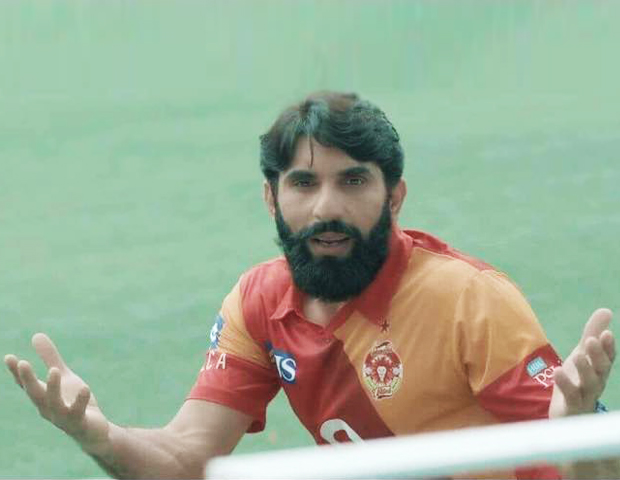 ---
The Pakistan Super League (PSL) this year has been insane; to make sure there's no betting, the cricket board has made every single match unpredictable.

The advantage of having terrible batsmen, as in the case of PSL, is that no total is too low for the chasing team to not make a mess of it. 60? We will barely manage. 126? We will not manage. 200? That we can do.

The last two eliminator matches have not been for the faint of heart; unbelievably exciting for the neutral fans but a heart attack-inducer if you were supporting any of the teams.

It all started with Peshawar Zalmi-Quetta Gladiators clash…

1) Ahmed Shehzad – don't break Afridi's heart




Watching Ahmed Shehzad in the arms of Kevin Pietersen is probably the moment Shahid Afridi decided to retire once and for all. Ahmed Shehzad decided to rub salt in his wounds by hitting him for sixes – talk about adding insult to injury.

2) Kevin Pietersen really is in the mood

Watching Kevin Pietersen and Ahmed Shehzad hit the bowlers all over the park made you think that a score in excess of 225 was definitely on the cards here.

3) It will not be a Pakistani team without a batting collapse

Quetta Gladiators played the innings with the enthusiasm of a virgin – they put their all in the first half and barely crossed the finishing line at the end.




4) 200 is still a good total

Quetta Gladiators has a good bowling attack; 200 will not be easy for Peshawar Zalmi to chase down – this match is Quetta's to lose.

Oh! look, Peshawar loses two wickets in the first couple of overs – looks like they have given up before the match has even started.

5) No match is over till Afridi gets there!




Afridi really wants the nation to beg him to take back his retirement. What an innings!

He has really rolled back the years here – time for him to complete the match and guide Peshawar Zalmi to victory.

6) ….and Afridi doesn't get the job done

Much like any Pakistani man, the Boom Boom only lasts for a brief period of time. Still, he has done enough to guide Peshawar over the line.

7) Peshawar what are you doing!

You just need 7 runs from the last over. Take that single Darren Sammy – why would you not trust Chris Jordan with the strike?

8) Ok, this is why

Chris Jordan gets out. Still Wahab Riaz is left.

Oh no! Wahab Riaz is gone too. Surely we are not watching a repeat of last year?




9) YES WE ARE!

Mohammad Nawaz to Hasan Ali, last ball of the match, and a wicket!

Quetta Gladiators win it!

10) God we love Viv Richards!

No better sight this PSL than to see a legend of the game jump up with joy in support of his adopted team. Best part – Viv is also coming to Lahore with the team for the final! Give this man the key to the city.

Even if Luke Wright, Kevin Pietersen and Tymall Mills are not coming – we still wish you three well, unlike some other Pakistanis on Twitter.




And then Karachi Kings met Islamabad United on Wednesday night…

Let's hope for a match less strenuous for my heart?

11) Do the Karachi Kings know this is a T20 match?

Why is every batsman in the Karachi Kings line-up playing like Shoaib Malik? Do they know this is a 20 over match and they do not have 50 overs to make up the runs in the last 10 overs?

12) Karachi Kings never should have made it to this stage!

How did this team even make it this far? Islamabad United is totally dominating them here!




13) 126-run target – this match will be over before Islamabad's sleep time

We are in for a straight forward chase here; 200 were almost chased down here last year. There is no way a team like Islamabad United will have trouble chasing down 126.

14) Did the Islamabad United batting line up go to sleep?

Guess this is what happens when you keep a match way past Islamabad United's bed time – have they all gone to sleep?

15) Not sure what is worse – the batting in this match or Pakistani advertisements?

So much money, so little creativity!

16) Shadab Khan is amazing but Usama Mir is also a real talent

Islamabad hasn't been this terrorised by a 'Usama' since bin Laden. Thankfully, nobody in Islamabad was up to watch their team lose.

17) Sympathies for Misbahul Haq

This is what happens to a Pakistani batting line up after Misbahul Haq gets out. The man really must wonder what all he needs to do alone.




18) Karachi Kings win this comfortably but Peshawar Zalmi are the real winners here

Peshawar Zalmi must already be dreaming of the final after watching Karachi Kings make it to the second eliminator – probably the worst team throughout the tournament somehow has managed to be one step from the final.




Unless they pull a Pakistan circa 1992 World Cup, the next match should be where Karachi Kings journey comes to an end.

19) Maybe the match wasn't fixed but it was a saazish by Shane Watson!




20) Two more matches to go!

This PSL has been insane – make sure you do not miss the last two matches. Also make sure you do not try to predict who will win – you will fail!


This article is a work of satire.
COMMENTS (2)
Comments are moderated and generally will be posted if they are on-topic and not abusive.
For more information, please see our Comments FAQ