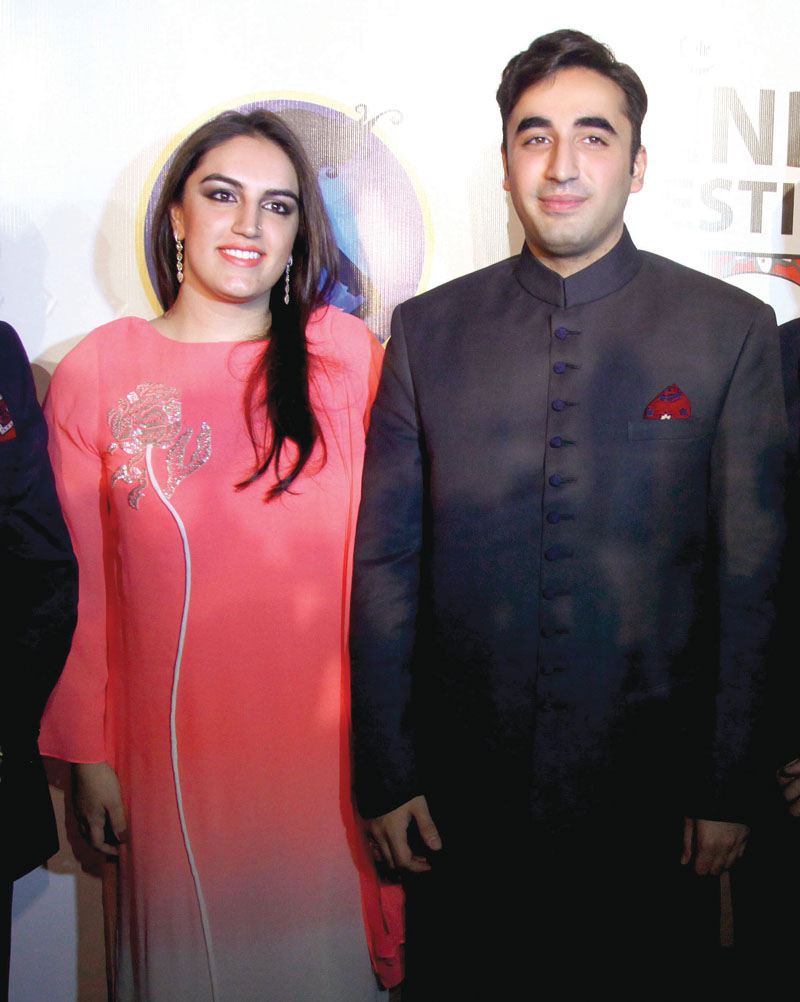 ---
KARACHI: PPP Chairman Bilawal Bhutto Zardari silently supported his sisters – Bakhtawar and Aseefa – who stood up against the PPP Co-chairman Asif Ali Zardari's decision to welcome a former political rival Irfanullah Marwat into the party fold, party sources told The Express Tribune.

Bakhtawar and her younger sister Aseefa had called Marwat a 'sick man' and said he was not welcome in the PPP after Marwat met with Zardari in Dubai last week.

This was the first revolt of the scions of the Bhutto family against their father, who has been calling the shots in the party since the death of his wife, the PPP's former chairperson Benazir Bhutto, in Dec 2007.

"Out of the four family members, three expressed their reservations over the decision, forcing Zardari to give in. This seems to be the first revolt of the children against their father and it can further intensify in future if such policies continue," said a senior PPP leader while requesting anonymity.

Marwat not welcome in PPP, say Bakhtawar, Aseefa

He said after Zardari welcomed Marwat in the PPP, a stalwart in the party sent clipping of an interview of Benazir Bhutto to all her children. The headline of the interview read, "I am struggling against Marwat."

In the said interview, Benazir had talked about the alleged atrocities, rape and torture suffered by women in 1991 during a police operation carried out while Marwat was a home adviser in Sindh.

Benazir's friend Veena Hayat, Shehla Raza [who is currently Sindh Assembly's deputy speaker] and Raheela Tiwana were among others who were allegedly victimised by police on the orders of Marwat.

"Raza is now very close to Benazir's children. She is also Bilawal's teacher of Urdu language. How can the children tolerate a man in party ranks who has victimised Raza and other PPP men and women in the past," a PPP leader who is familiar with recent development told The Express Tribune.

In the last few months, many politicians who were earlier considered arch rivals of the PPP have joined the party after their meetings with Zardari.  During the first tenure of Jam Sadiq as chief minister in 1991 many PPP workers and leaders were arrested, tortured and kidnapped.

MPA Imtiaz Shaikh, who has recently left the PML-F and joined the PPP, was working as a personal secretary of Jam Sadiq, giving directives to police and others to take action. He also worked in the team of General Musharraf. But now he is close to the PPP leadership.

Similarly, the nephew of Jam Sadiq, Jam Madad Ali has also joined the PPP. In addition to them, dozens of others have also jumped ship and joined the PPP against the wishes of the party's old cadre.

"Zardari is focusing on shortcuts in politics giving room to electables rather than organising the party at the grass roots level," senior analyst Mazhar Abbas said. "Many leaders are annoyed by this kind of decision and Aseefa and Bakhtawar have represented their wishes," he added.

Surprise appearance: Zardari in capital after 18 months

Sources said the PPP Senator Saeed Ghani, who lives in the same constituency from where Marwat contests elections, was also not happy with Zardari's decision and joined the junior Bhutto's camp in campaigning against Marwat.

Talking to media Marwat alleged that people like Ghani had misguided Benazir's daughters by levelling allegation against him. "I have not joined the PPP but only called on Zardari to discuss the current political situation," he said as he backtracked from his earlier media talk in front of Bilawal House.

Ghani, however, said Marwat was requesting the PPP leadership to allow him to join the party for quite some time.  "I cannot comment on Aseefa's and Bakhtawar's tweets, but will say there are differences within party ranks," he said.

Reporters asked the same question from Bilawal Bhutto Zardari during his visit to Tando Mohammad Khan on Monday. "It was just a meeting between Zardari and Marwat. No decision had been taken [about inducting Marwat]," he said.

Published in The Express Tribune, March 2nd, 2017.
COMMENTS (7)
Comments are moderated and generally will be posted if they are on-topic and not abusive.
For more information, please see our Comments FAQ