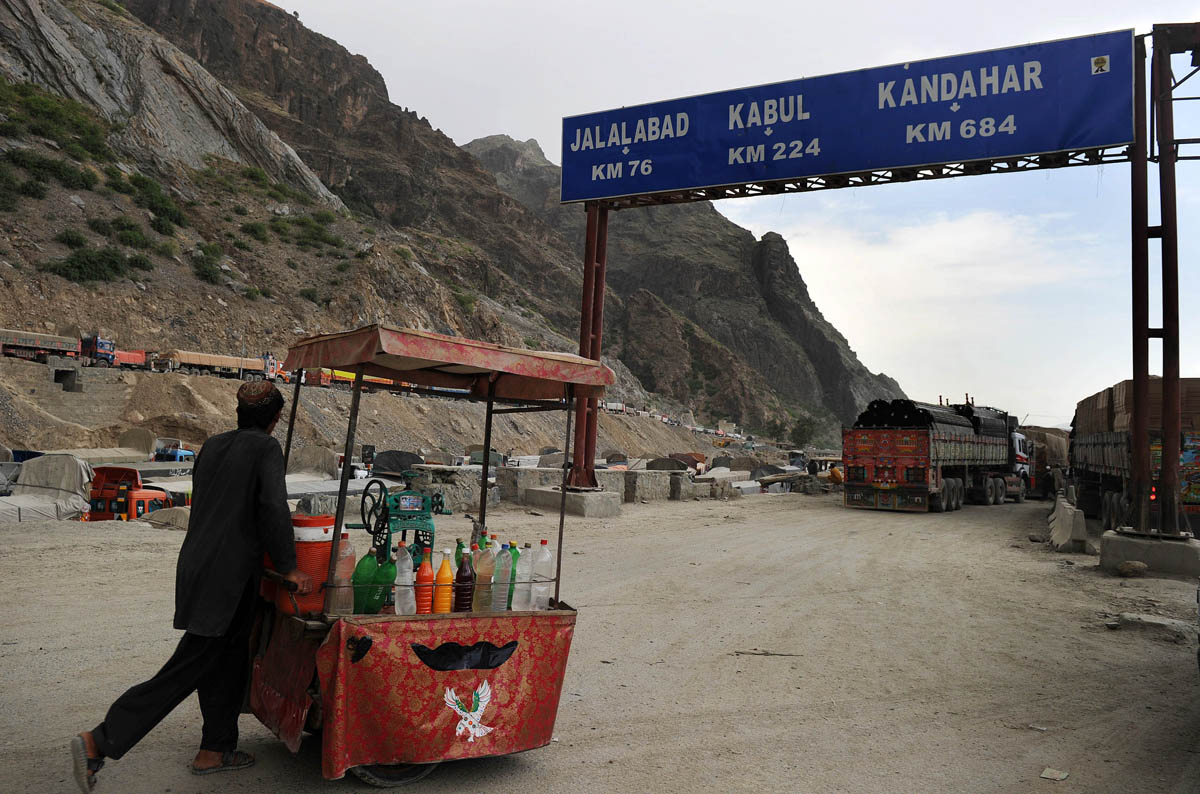 ---
ISLAMABAD: A senior Afghan army general, in a meeting with Pakistan's ambassador in Kabul, has asked Islamabad to reopen all border crossings between the two countries.

The foreign ministry in Islamabad confirmed that "the Ambassador of Pakistan Syed Abrar Hussain was invited through Afghan Ministry of Foreign Affairs for a meeting with General Murad Ali Murad, Deputy Chief of Staff at the Ministry of Defence on February 27, 2017."

Pakistan Army had summoned Afghan embassy officials to the GHQ last month and handed over a list of over 70 militants who allegedly operate from the Afghan side of the border. The list was handed over after the banned Jamaatul Ahrar, a breakaway faction of the Tehreek-e-Taliban Pakistan, claimed responsibility for deadly attacks across the country, which killed over 100 people.

Kabul also delivered a similar list to the Pakistani military and foreign affairs adviser.

Afghan general wants border crossings with Pakistan reopened

Pakistan had closed the border with Afghanistan minutes after the suicide attack on Lal Shahbaz Qalandar shrine in Sindh's Sehwan town on February 17.

"During the meeting, General Murad requested for de-escalation at the border and re-opening of the crossing points between the two countries," the statement said.

"Highlighting the sufferings of people due to closure of the border and cross-border shelling from Pakistan, he (Murad) sought reduction in tensions," the FO statement said, adding that the Afghan general also "promised to take action against terrorists on the basis of shared information."

Following the attacks, Pakistan Army also destroyed nearly a dozen training camps and hideouts of Afghan-based terrorist groups.

Accompanied by Defence Attaché Brig Farooq Zaman, Ambassador Hussain, in his response, briefed on the circumstances behind actions taken by Pakistan.

Artillery moved to Pak-Afghan border

"He stated that Afghan nationals were involved in recent attacks in Pakistan and stressed that Afghanistan should take appropriate measures for denying use of its soil by terrorists against Pakistan."

The ambassador also informed that the border was closed to prevent crossing by terrorists.

He stressed the need for efforts by both the countries to strengthen border management, and promised to convey the Afghan request to Islamabad.

Meanwhile, Afghanistan ambassador in Islamabad DrOmar Zakhilwal also urged Prime Minister Nawaz Sharif to reopen the border with Afghanistan.

Published in The Express Tribune, March 2nd, 2017.
COMMENTS
Comments are moderated and generally will be posted if they are on-topic and not abusive.
For more information, please see our Comments FAQ