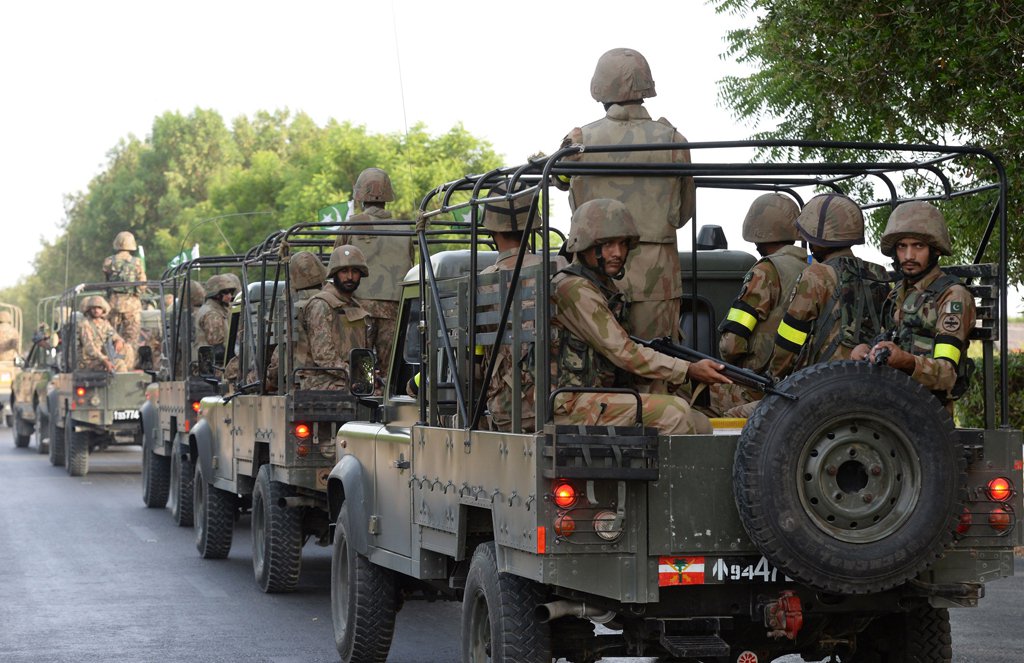 ---
ISLAMABAD: Those promoting terrorism in the name of Islam were not jihadis (holy warriors), but fassadi (miscreants).

This was stated by Shahid Ghauri, a central leader for Sunni Tehreek (ST), while speaking at a conference in Bhara Kahu on Wednesday.

The conference marks the first anniversary of Mumtaz Qadri' execution, the convicted killer of former Punjab governor Salmaan Taseer.

"The entire nation backs Operation Radd-ul-Fassad against extremism and terrorism," Ghauri said.

Around 2,000 men and women, mostly supporters of Sunni Tehreek (ST), attended the conference near Qadri's shrine, even though there was a ban on all kinds of gatherings under Section 144 of the Criminal Procedure Code.

Under the code, any such gathering would have had to seek a no-objection certificate from the district administration, however, it was not clear whether ICT had granted the organisers an NOC.

Owing to the ongoing ECO summit in Islamabad, the Islamabad Capital Territory Administration had taken elaborate security measures for the conference, including aerial monitoring of the gathering through a helicopter which made multiple passes over the venue.

Over 200 police and law enforcing officials were also deployed to maintain security at the venue, though they kept a safe distance.

The gathering was addressed only by local leaders of ST from Rawalpindi, Islamabad and Hazara division.

ST Rawalpindi division President Mufti Liaquat Ali Rizvi, Rawalpindi chapter President Allama Tahir Iqbal Chishti, Cantonment chapter President Allama Daniyal, Islamabad chapter President Qari Waseem Abbasi, Hazara division President Basharat Abbasi and Ghauri addressed the gathering.

Published in The Express Tribune, March 2nd, 2017.