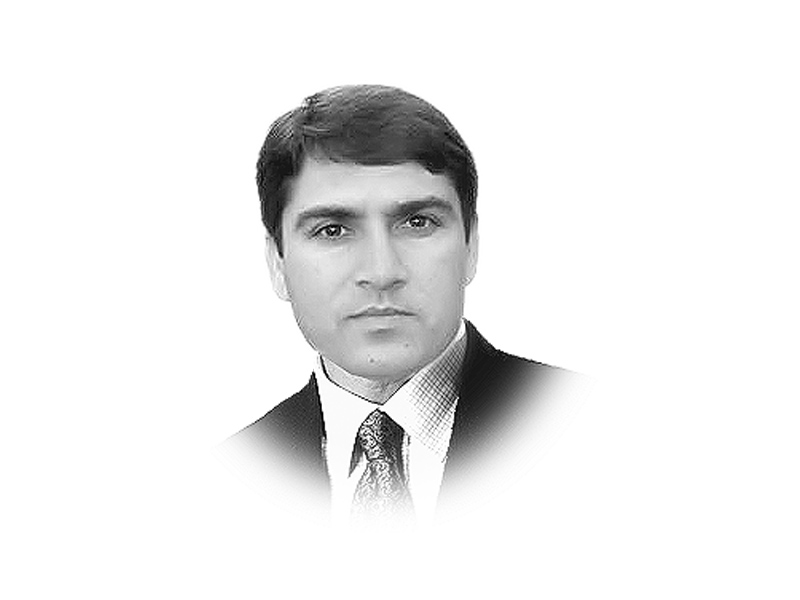 ---
Advising the princes in Italy on how to stay in power and rein in the masses, Niccolo Machiavelli says "it is more important to be feared than to be loved." Putting Machiavelli's four centuries old adage in modern context, the word 'fear' symbolises 'hard power' with all the modern and sophisticated instruments of human destruction, while 'love' represents persuasion through attraction.

Professor Joseph S Nye, Jr, who coined the term 'soft power', defines "the ability to get what you want through attraction rather than coercion or payments." The acclaimed professor further states that "seduction is always more effective than coercion, and many values like democracy, human rights, and individual opportunities are deeply seductive." Since taking the role of front-line state in the US-led war against terrorism, successive governments, both military and civilians, relied on hard power without considering concrete strategies to eliminate the root causes of terrorism employing the state's soft power.

Radd-ul-Fasaad that roughly means 'elimination of discord' is the latest in a series of military operations to eliminate Taliban and their affiliates. The only difference now and then is that Radd-ul-Fasaad staging ground is the mainland Punjab. Previously, it was Fata and Swat from Operation Rah-e-Haq (2007) to Operation Zarb-e-Azb (2014).

Going by official statements and media reports, the state security agencies have killed thousands of Taliban from Swat to Waziristan over the past decade and a half. Each military operation proved to be more lethal and fierce than the one preceding it, but Taliban continue to hold ground.

Zarb-e-Azb, verily the mother of all previous actions, said to have broken the back of the militants and majority of Pakistanis come to believe that the days of violent extremists are over. But the string of recent bomb blasts and suicide attacks from Lahore to Sehwan and Quetta to Peshawar ascertain the Taliban and their affiliates are still capable of staging a comeback. That means the use of hard power alone is not going to furnish the desired outcome. Taking the tribal areas as a case study, one can easily find out the flaws in national approach and strategies to address the issue of extremism and militancy in Fata once and for all.

Chasing and killing the militants without employing long term strategies to address what is at the heart of the problem is like cutting branches of a tree without hitting at its roots. The Taliban leadership will be getting a steady stream of recruits and sympathisers as long as the state institutions continue to brush the real issues under the carpet for reasons of political expediencies, ulterior motives or the so-called national interests.

For decades, Fata has been used as a strategic space providing Lashkars, commanders and fighters for adventurist jihadists, instead of producing doctors, engineers, scientists and professors like rest of parts of the country. From the very beginning, the state institutions supposed to be responsible for their progress and prosperity, never gave serious consideration to bring the tribals out of their poverty, backward and illiteracy. Why would they need to sell dry fruit and household items in as far away districts as Mandi Bahauddin and Gujrat of Punjab had there been enough employment opportunities in their own areas. Jobs, better education opportunities, flow of information, infrastructure development, health facilities besides democracy and human rights are the seductive elements of soft power. Imagine how many of those and in what capacity are available in Fata? Had there been indigenous media and free flow of information, Taliban would not be able to influence the minds of Fata youth as easily as they did. Many others joined the Taliban as foot soldiers for socio-economic prospects.

The political agents are still arresting people under the collective responsibility clause of the colonial-era Frontier Crimes Regulation. Only last week, security officials in Mohmand expelled some 30 families from houses for their failure to hand over their wanted family members. How is it possible for a family to bring back its member from the Taliban from across the border and hand him over to the security officials? The rule of law ensures respect for human rights, another key component of soft power and an approach to winning hearts along with minds. But how can one expect human rights where there is no law?

In terms of democracy and political rights, the decision about the future status of Fata is still hanging in balance spreading an air of discontent among the tribals. By expelling the Taliban from Swat, North and South Waziristan and rest parts of the tribal belt, Pakistan has won the war using its hard power. Now it is time to win peace, and that is possible only through soft pow.

Published in The Express Tribune, March 2nd, 2017.

Like Opinion & Editorial on Facebook, follow @ETOpEd on Twitter to receive all updates on all our daily pieces.