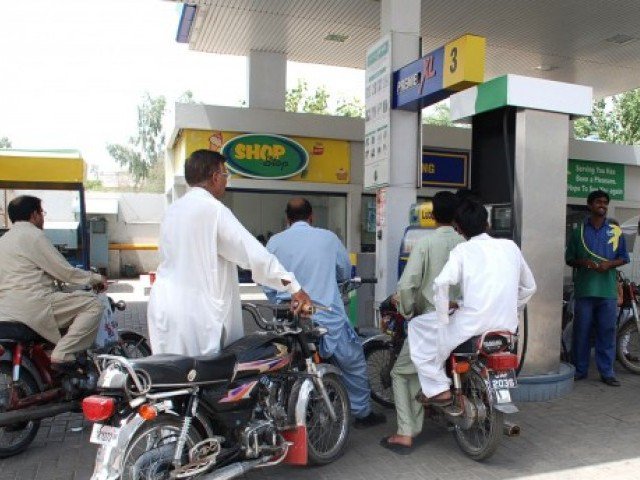 ---
KARACHI: Motorists in the city complained of petrol shortage on Tuesday as dealers at some filling stations turned back customers, claiming they had not received supplies from marketing companies due to a ban on movement of heavy vehicles during the day.

However, market talk suggested that oil pumps stopped sales in anticipation of an increase in petroleum product prices on the last day of the month. It was observed that dealers were meeting needs of only the motorcyclists and were denying requests of car drivers. The price of petrol was eventually increased during the latter half of the day.

Earlier, the Karachi Commissioner Office issued an order on February 20 that barred long vehicles from coming on roads from 7am to 11pm. The decision was taken after a container-carrying truck overturned near Korangi, leaving three people dead.

Interestingly, however, the shortage of fuel was only felt on the last day of the month and not since February 20 when the Karachi Commissioner Office issued the order. This trend has become a norm as fuel shortage is the go-to reason for dealers when they anticipate a price increase. With the government's decision to revise prices twice a month, dealers now have more of an opportunity to cash in on.

Akram Durrani, an office-bearer of the oil tanker owners association, said they had already addressed the transportation issue days ago and continued to supply fuel to the filling stations.

The time restriction was only for long vehicles that could carry 15,000 to 25,000 litres of oil and there was no bar on small vehicles that could transport 10,000 litres, he said. "These vehicles are on roads all the time and keep moving between depots and pumps."

A motorist told The Express Tribune that he visited a couple of petrol stations to get his car refilled with petrol on Tuesday morning, but was turned down.

On recommendation of a worker at a pump on Korangi Road, he opted for a comparatively expensive and high-quality fuel - high octane blending component (HOBC) - to meet his needs.

However, at the same outlet, bike riders were receiving petrol apparently because of their thin requirement.

Motorists believe that by denying fuel requests of small and big car drivers, a filling station makes thousands of rupees in just a few hours.

Malik Khuda Bux, a leader of petroleum dealers, squarely blamed oil marketing companies for the shortage, if any, saying they usually held back supplies ahead of an expected upward revision in petroleum prices.

He, however, insisted that he had not received any complaint from the dealers about short supply. "A few of the dealers may be facing the shortage, but it is not unusual," he remarked.

Pakistan State Oil (PSO), the leading oil marketing company with market share of around 55-56%, said it was keeping adequate stocks of all petroleum products to meet demand.

Responding to a query, a company official said there were some issues related to fuel transportation from depots to petrol pumps, but they were resolved on Monday night.

"Now, all dealers have been supplied with fuel according to their demand," the official said.

Shell Pakistan emphasised that "as far as oil supply is concerned, there are not any issues."

Pakistan meets only 25% of its petroleum product needs through local resources and the rest is satisfied with the help of imports.

Petroleum and Natural Resources Minister Shahid Khaqan Abbasi ruled out any oil scarcity in the country. "Oil imports are continuing without any interruption; there may be shortage at dealers' outlets due to upcoming price revision," he said.

Published in The Express Tribune, March 1st, 2017.

Like Business on Facebook, follow @TribuneBiz on Twitter to stay informed and join in the conversation.
COMMENTS
Comments are moderated and generally will be posted if they are on-topic and not abusive.
For more information, please see our Comments FAQ