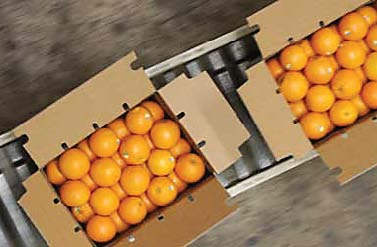 ---
KARACHI: Welcoming Iran's decision to lift the restrictions on import of Pakistan's kinnow (orange), the country's fruit exporters have urged a permanent solution to the issue so that the two countries can increase the volume of bilateral trade in the horticulture sector.

As a goodwill gesture, Iran on Monday lifted a six-year restriction on Pakistani kinnow a day before the inauguration of the 13th summit of the Economic Cooperation Organisation (ECO) in Islamabad.

"Iran's decision is very important for Pakistan's horticulture industry," All Pakistan Fruit and Vegetable Exporters, Importers and Merchants Association (PFVA) former chairman Waheed Ahmed said.

This will be the first time Pakistan will export its kinnow to Iran since 2010.

However, he said Pakistan will not be able to derive its benefit completely since the sanction has been lifted on an ad-hoc basis. Exporters say this year's season is going to end in the next 10-15 days.

Quoting diplomatic sources in Tehran, Ahmed said the so-called ban has been lifted until April 20, 2017 and Pakistan will export kinnow through the land route.

"Pakistan needs to talk to Iran to permanently resolve the issue," stressed Ahmed.

The PFVA has been demanding the government to convince Iran on lifting the ban because it is an important market for Pakistan.

The kinnow season generally starts in the first week of December and ends in March every year. Fruit exporters estimate an export of 350,000 tons of kinnow that earns around $200 million.

Pakistan could still export up to 80,000 tons, which is 23% of this years' kinnow export target.

Due to the proximity and huge consumption of imported fruits, Iran has been a lucrative market for Pakistani fruit exporters. However, international sanctions on Iran due to its nuclear programme have adversely damaged its trade with Pakistan in recent years.

Exporters say they are facing stiff competition from kinnow exporters of Turkey and Morocco, where the production cost and price of the fruit is lower. This is posing a challenge for the country in various traditional markets like the Philippines, Sri Lanka, Bangladesh, Canada, the UK and Middle Eastern states.

Horticulture exports amounted to $641 million in 2015-16 when Pakistan exported a record number of fruit and vegetable varieties, according to data collected by the PFVA.

PFVA officials say Pakistan can immediately increase its horticulture exports to $1 billion if growers and exporters get the government support like other sectors and industries.

However, despite the support of Federation of Pakistan Chambers of Commerce and Industry (FPCCI), the government has not announced incentives for horticulture industry.

When the government recently announced the Rs180 billion package for leading export-oriented sectors, PFVA and FPCCI urged it to provide similar incentives to fruit and vegetable growers and exporters.

Published in The Express Tribune, March 1st, 2017.

Like Business on Facebook, follow @TribuneBiz on Twitter to stay informed and join in the conversation.
COMMENTS
Comments are moderated and generally will be posted if they are on-topic and not abusive.
For more information, please see our Comments FAQ