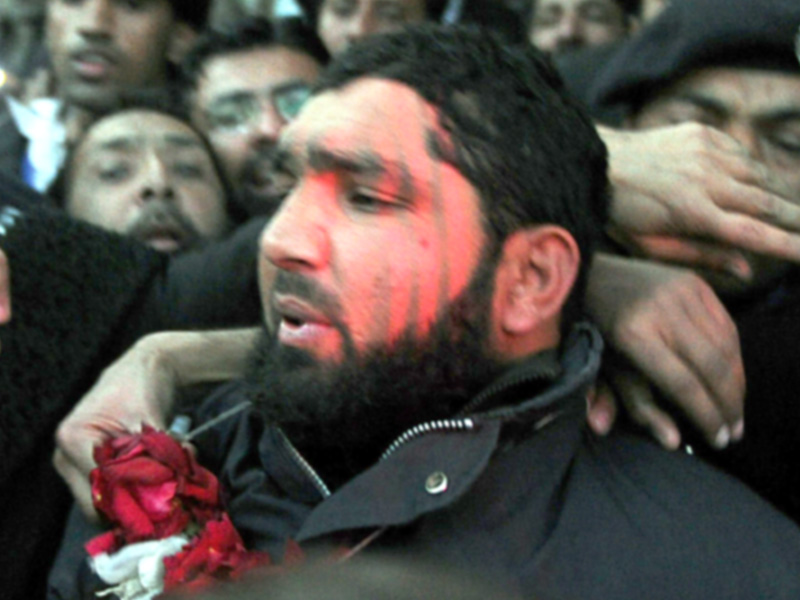 ---
ISLAMABAD: The government said on Tuesday it would bar organisations from staging rallies commemorating the hanging of Mumtaz Qadri.

Qadri was executed on February 29 last year for murdering Punjab governor Salmaan Taseer, whom he served as a bodyguard before killing him in Islamabad in 2011.

Members of Tehreek-e-Labaik Ya Rasool Allah,  which planned to stage a rally on Wednesday to honour Qadri, said two of its leaders had been placed under house arrest ahead of the one-year anniversary of Qadri's death.

The coalition has in the past led vast street protests against Qadri's execution and this week it planned to stage a march from Lahore to a shrine built over Qadri's grave on the outskirts of Islamabad.

"All types of protests or rallies are strictly prohibited right now, especially in this kind of security environment," said Punjab government spokesman Malik Ahmad Khan, referring to a spate of terrorists attacks in the country this month.

More than 130 people have been killed in recent weeks by militant groups after the Pakistani Taliban and Islamic State carried out bomb attacks across the country.

Published in The Express Tribune, March 1st, 2017.