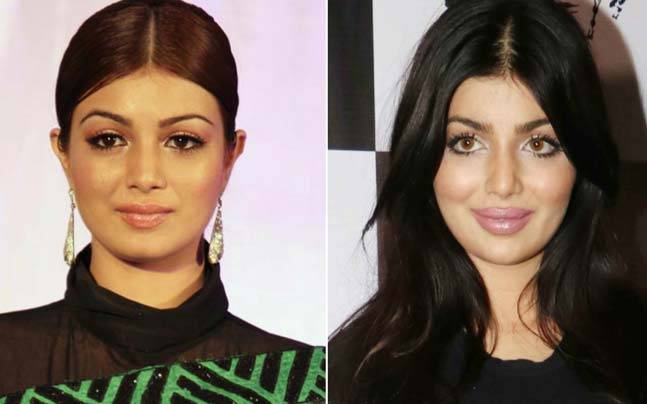 ---
Bollywood actor Ayesha Takia Azmi has slammed all those who trolled her over various social media platforms for getting under the knife.

Ayesha attended an event, where her swollen lips and cheeks made people wonder if she had undergone plastic surgery. She later became a victim to trolls, where many began discussing about her "changed" face.

Mishi Khan explains why she underwent plastic surgery

In response, Ayesha took to Instagram on Friday night to share a cryptic photograph which read: "You can be the ripest, juiciest peach in the world, and there's still going to be somebody who hates peaches."

https://www.instagram.com/p/BQ4dMbnDuTu/?taken-by=ayeshatakia

She later posted another image of herself taking a selfie.

In the caption, the Wanted actress wrote: "Crazy long arm? Me taking selfie! Why not! Stop selfie shaming all you girls and guys who love yourself enough to take your own picture and feel good about it should be proud."

https://www.instagram.com/p/BQ4yL7jjA9h/?taken-by=ayeshatakia

"Don't let anyone tell you to dim your confidence and self love. We live in a world of judgements and bullying, so we need to rise above that and just be who we are and be proud of it. Love yourself," she added.

Have something to add in the story? Share it in the comments below.