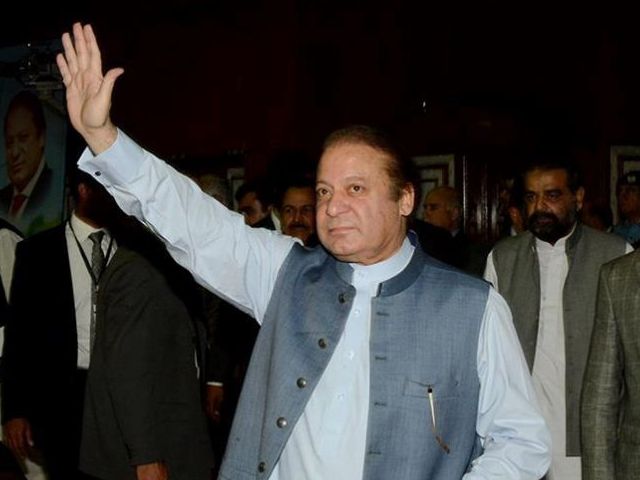 ---
Ever since the International Union of Investigative Journalists leaked the list of names having bank accounts in Panama, multiple scandals have come to fore. Several ministers had to resign and few foreign governments have fallen. In Pakistan its impact has been most profound. For over six months the country has remained seized with Panama leaks as though nothing else mattered. Even when serious terrorist attacks occurred TV channels and other media outlets gave preference to the Panama saga. Of course at the centre stage of this national political drama were Imran Khan and Prime Minister Nawaz Sharif. The former in the role of the untiring reformer projecting Nawaz Sharif as corrupt to the core with no holds barred. On the other hand, Nawaz Sharif and his political team vigorously engaged in deflecting the constant barrage of accusations by emphasising that his priority is nation-building and the government is focused on infrastructural development and good governance. All along this diatribe, Nawaz was projecting himself as a leader and a nation builder and Khan a spoiler. Now as the judicial proceedings are over and the judgment is likely to be announced in the near future it would be worth examining what the country has gained or lost as a consequence of this recent highly intense national preoccupation.

Undeniably, Imran Khan has been able to create a much higher level of awareness about corruption among the broad masses than existed hitherto. For that he deserves credit, notwithstanding, that this campaign was also clearly driven to influence 2018 elections in his party's favour. The flip side was that Imran Khan and his party pursued Panama leaks as a single-point agenda ignoring all other crucial national issues that demanded attention. His neglect of parliamentary affairs, meagre contribution in legislation and disinterest in foreign, domestic and security policies had its negative impact. Personalising politics, demeaning fellow politicians and using media as the principal vehicle of projecting self and ignoring institutions weakened democracy and created a culture of its own. This is not to belittle Imran Khan's efforts at mobilising the nation to fight corruption, but to emphasise that it did not justify his and his party's policy of somewhat giving a low priority to other major national issues. This indifference is so conspicuous from the fact that the fight against terrorism has been largely left to the armed forces to plan and operationalise.

More significantly, what is lost sight of that corruption cannot be eliminated in a vacuum it needs strong state institutions. Unless the state has an efficient judicial system, strong investigative machinery and independent media fighting corruption is very difficult. If we look at the developed countries like Norway, Sweden and Germany that have reduced corruption to a very low level it is so evident they have strong institutions and their governments and the people are fully subservient to the rule of law.

In chaotic conditions when state institutions are weak corruption flourishes, no matter how much one raises his voice against it. Corruption is also a cultural problem and despite our claim to being an Islamic state we as a people have fallen short in viewing it as a vice. So a more holistic approach is required to fight this menace on an enduring basis.

Nawaz Sharif's government policy has been to step up development activity with CPEC as its centerpiece and to project that its priority has people's interest in mind. On Panama leaks the party's reliance is on a favourable judicial judgment but remain politically on the defensive, hoping for the best. Unfortunately, the general impression is that the Prime Minister's family has been mostly playing with facts to justify their hidden wealth abroad. The prosecution side, too, has not been able to produce tangible evidence that could lead to a clear verdict. This has given rise to a lot of suspense as fate of the Prime Minister and future of Imran Khan's politics and their respective political parties could be seriously affected by its outcome.

As an offshoot, the entire problem of people especially from poor countries like ours stashing their wealth abroad has come into full focus and is begging a solution. Hoarding of money in Panama or other foreign destination by rich people around the world that are free from the scrutiny of the respective governments could also have motivations that are not necessarily only to hide corrupt money. The country's uncertain future, very bureaucratic tax regimes, etc. are also factors that have given rise to persons to invest abroad or keep money in these havens. This may well be a reason for some to justify their bank accounts in international tax havens including our countrymen. But now that conditions in Pakistan are relatively better and the return on investments is high there is little justification for keeping one's wealth in these controversial refuges. Apart from the legal and moral connotation it is truly sad that people from poor countries such as ours keep money abroad when the state is borrowing heavily from the IMF, the World Bank and other international agencies to keep the economy afloat.

Here the state, too, has a huge responsibility and should conduct itself in a way that attracts and gives confidence to the people to invest in their country. Experience shows that nations have failed because their exploitative economic policies and institutions were unable to create conditions that lend to saving or investment. It is indeed sad that this was also the problem with Pakistan. The rulers themselves deliberately created conditions in which corruption flourished and took advantage of this weakness to make their illicit money.

A just economic and political order will go a long way in fighting corruption and attracting investment both local and foreign. Pakistan is far from that goal post but a start has been made at the institutional level. Moreover, awareness of our national shortcomings is more widespread due to cases like Panama leaks and its long drawn proceedings in the court.

Published in The Express Tribune, March 1st, 2017.

Like Opinion & Editorial on Facebook, follow @ETOpEd on Twitter to receive all updates on all our daily pieces.