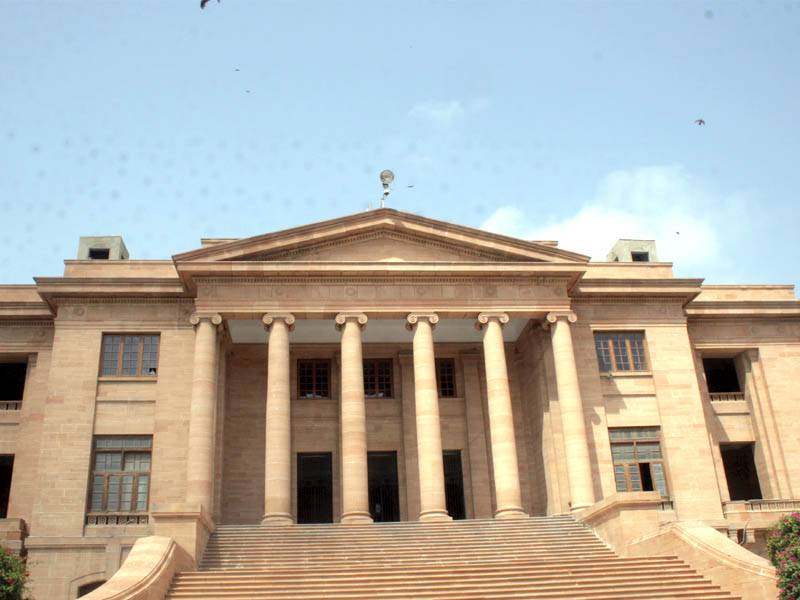 ---
KARACHI: The Sindh High Court (SHC) imposed on Tuesday a fine of Rs5,000 on Karachi Development Authority (KDA) director-general Syed Nasir Abbas for not complying with its order pertaining to the removal of 55 houses built on a park's plot in Gulistan-e-Jauhar.

The SHC bench, headed by Justice Nadeem Akhtar, directed Abbas to deposit Rs5,000 from his personal account with the court for disobeying and failing to submit a compliance report, despite giving an undertaking.

Earlier, Abbas appeared in court at a hearing on January 25 and tendered an unconditional apology for failing to comply with a similar order passed earlier. He had assured that the encroachment will be removed by February 17.

Authorities look the other way at hospital's encroachment
"Neither was the encroachment removed nor was the compliance report furnished within the stipulated time by KDA's chief despite his assurance and apology. Therefore, he should deposit Rs5,000 for breaching his own undertaking," the order read.

Meanwhile, the bench was informed by the respondent that KDA was willing to remove the encroachment from park's land on ST-41 and 42 in Gulistan-e-Jauhar but needed a proper force of police and Rangers to deal with the land grabbers.

The SHC, upon the request, directed the Rangers director-general, DIG East and SSP anti-encroachment to provide full and proper assistance of a force during the operation and maintain the law and order situation.

Gulistan-e-Jauhar's block-6: SHC orders 'immediate' demarcation of plots
The court also directed all utility agencies to cut off any connections given to the land grabbers. While adjourning the petition till April 5, the court directed the respondent to complete the entire exercise by March 31.

The petition in question was filed by a non-governmental organisation two years ago for removal of 55 houses which were illegally built on an amenity plot. It also cited compensation for those people who were fraudulently sold these houses.
COMMENTS
Comments are moderated and generally will be posted if they are on-topic and not abusive.
For more information, please see our Comments FAQ