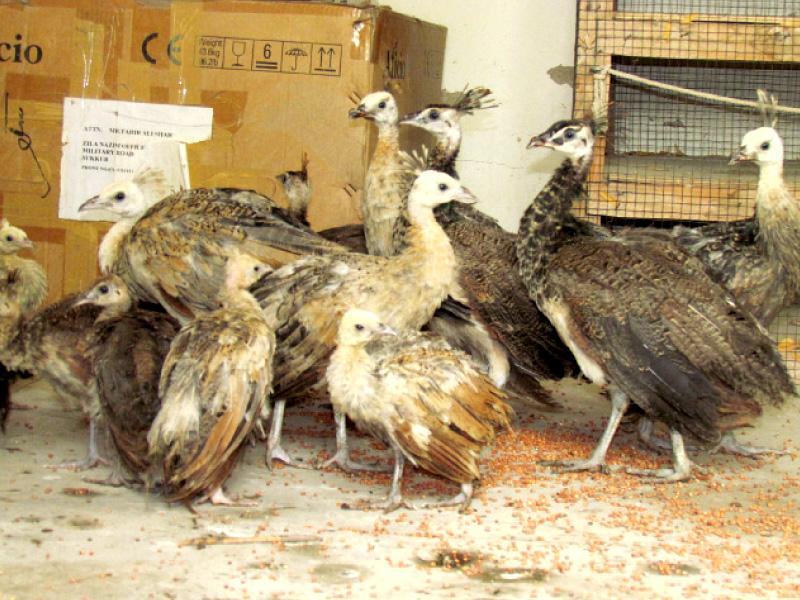 ---
KARACHI: After news reports surfaced that 27 peacocks have died in Thar, Sindh Chief Minister Murad Ali Shah took the forest department to task.

According to a report submitted by forest department secretary Manzoor Shaikh, these deaths took place in eight different villages.

Four peacocks died in Aqliyoon, two in Bangal of Chhore taluka, four in Bakho, four in Posarko of Mithi, two in Dhabaro, two in Seenghalo and Deplo taluka and nine in Derandeida of Nagarparkar.

Over 50 peacocks die of fatal disease in Tharparkar

A deputy conservator was sent to the villages on February 26 and he met the residents of Bakho village, located some 30 kilometres north of Mithi, said Shaikh. The residents told him that most of the chickens and peacocks are dying from the spread of Ranikhet disease.

"Site investigations since 2007 have established that the main source behind the deaths of peacock was the virus of Ranikhet, which originates from poultry feed," stated the forest department report. "Preventive measures in the matter are required to be taken by the veterinary department," it added.

After studying the report, CM Shah said it was unacceptable that even during the winter season peacocks are dying off and due to the irresponsible attitude of the relevant authorities.

Save our animals: Seminar calls for protection of Thar's wildlife

Hence, he issued directives to the veterinary and forest departments to work together to control the disease and keep him posted on their progress.

He also directed them to start giving medications to the affected peacocks and chickens in the area, segregating the ailing ones from the healthy ones and formulating a `save the peacock strategy' as top priority.

He also told the forest and veterinary departments to depute efficient, energetic and bird-loving officials in Thar. "I want results not mere reports," he said.