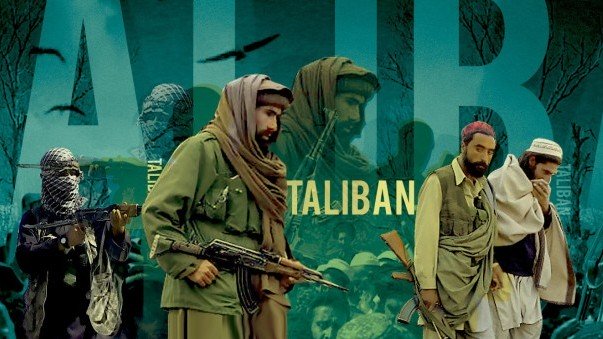 ---
The Pakistani Taliban have claimed responsibility for the attempted bombing at New York's Times Square.

"The recent attempt in the US is evidence of the fact that the Tehreek is strong and growing," says Tehreek-e-Taliban Pakistan spokesman Azam Tariq in a video recently released. "Although this was just an explosives-laden vehicle which did not explode, next time it will." The video shows Tariq sitting cross-legged on the ground in front of a rock face and speaking in Urdu. He starts off talking about Hakimullah Mehsud and says the video is being released to prove to militants that Mehsud is still alive and to allay their fears.

"The mujahideen are united under Mehsud and he is keeping an eye on all activities and is supervising them," says Tariq. Full of vitriol against the US, Tariq issues dire warnings to its government and that of its allies. "You will soon see that country burning and same will be the fate of all its allies." Regarding Pakistan, Tariq says: "The mujahideen are growing and will soon take over Swat once again. As for the tribal areas, the entire belt from Bajaur to Kurram is under our control.

Those who think the army has control of these areas should come and visit here."

AGENCIES ADD

If Tariq's claims of TTP involvement are confirmed, this will be the first time their members will be involved in an attempted attack in the West. The US seems to be convinced that the TTP allied with al Qaeda and is operating out of the tribal border belt and also was behind the Times Square attack on May 1. In the video message obtained by Reuters, Tariq repeats a series of grandiose claims:

"The movement proved what America could not have even imagined. ... America can neither eliminate the mujahideen nor jihad […] instead, they will have to die themselves, they will be burnt themselves, they will have to dig their own graves." Pakistan has been cooperating with US investigators trying to determine what links Faisal Shahzad, suspected of carrying out the attempted Times Square bombing, had with militants in Pakistan. On Friday, The Washington Post reported that Pakistani authorities had arrested a man linked to the TTP who said he helped Shahzad travel through northwest Pakistan for bomb-making training.

The government has denied that any arrests have been made in connection with the case but security officials said the man held in Karachi, Mohammad Rehan, was suspected of having taken Shahzad to the tribal belt. "I would like to tell you that there has not been any formal arrest by us," Interior Minister Rehman Malik said when asked if the Pakistani authorities were detaining an alleged accomplice of Shahzad. "Pakistan received some questions from the US and is giving its feedback on them," Malik told reporters outside parliament. "Once we complete this investigation, we will share it fully with the US government and with the people of Pakistan," he said.

Meanwhile, US federal agents conducted a series of raids on Thursday in the US northeast, arresting three people suspected of funneling money to Shahzad. Officials stressed that the arrests were made on immigration charges and did not indicate any new threat. "These individuals have not been charged with any terrorism violations but are being held for alleged administrative immigration violations," Department of Justice spokesman Dean Boyd told AFP.

Meanwhile, US Attorney- General Eric Holder said it remained unclear whether the men knew the funds they provided through their services would serve terror purposes although he described the development as a "significant step" in the investigation. In Washington, US Secretary of State Hillary Clinton said despite Pakistan's recent improved efforts to tackle militants, it must do more. The State Department has already acknowledged it is considering blacklisting the TTP as a foreign terror organisation. Meanwhile, the New York police gave the "all clear" early Friday after investigating a suspicious vehicle spotted in lower Manhattan near Union Square. "It's all clear," a New York Police Department spokesperson told AFP.

Two gas canisters were seen late on Thursday in the back of an Oldsmobile Cutlass near the 14th Street and Irving Place intersection, close to the busy Union Square subway station, police said. NYPD spokesman Paul Browne said police evacuated the area as a precaution because the suspicious vehicle was parked in front of the headquarters of a major energy company.

Published in the Express Tribune, May 15th, 2010.