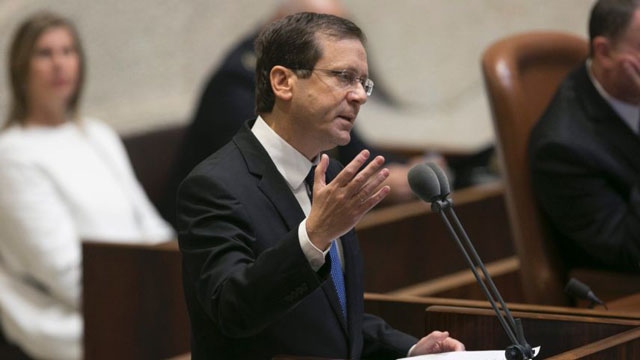 ---
Israel's opposition leader has advised his government to prepare to take in US Jews in wake of the rising anti-Semitic incidents and threats in several states of the US.

"I call on the government to urgently prepare and draw up a national emergency plan for the possibility of waves of immigration of our Jewish brothers to Israel," Isaac Herzog said while expressing his outrage over the wave of anti-Semitic threats in the US.

The opposition leader, however, said he was "convinced that the American government would do everything it can to harshly and aggressively eradicate this phenomenon." He was addressing a meeting of his Zionist Union Knesset faction, where he also condemned the outbreak of anti-Semitism in France and other places in the world, according to Haaretz.

US Jewish centers report another wave of hoax bomb threats

The development came just a day after Jewish community centres and schools in at least 13 US states reported receiving bomb threats, the fifth wave of such threats this year that have stoked fears of a resurgence of anti-Semitism.

The threats, all of which appeared to be hoaxes, were received in Alabama, Delaware, Florida, Indiana, Maryland, Michigan, New Jersey, New York, North Carolina, Pennsylvania, Rhode Island and Virginia, the JCC Association of North America said. For some centres, it was the second or third time this year they had been targeted.

Jewish groups, President Donald Trump and Israeli officials have condemned the surge in disruptive intimidation, as well as the vandalism of Jewish cemeteries. Some Jewish groups see the vandalism and threats as a sign that anti-Semitic groups have been emboldened by Trump's election. His campaign last year drew the support of white supremacists and other right-wing groups, despite his disavowals of them.

This article originally appeared on Haaretz.
COMMENTS (1)
Comments are moderated and generally will be posted if they are on-topic and not abusive.
For more information, please see our Comments FAQ