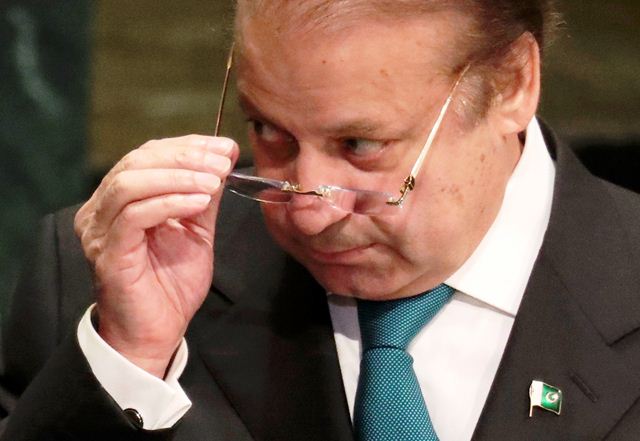 ---
ISLAMABAD: The Afghan Foreign Minister Salahuddin Rabbani, on Tuesday, skipped the meeting of the council of ministers of the Economic Cooperation Organisation (ECO).

The decision comes in the backdrop of the growing tensions between Pakistan and Afghanistan over cross-border shelling and closure of the border.

Pakistan closed the border after a series of attacks in which nearly 100 people were killed and 300 injured. The Pakistani Taliban and Islamic State (IS) claimed responsibility for the attacks on the Shahbaz Qalandar shrine in Sehwan as well as the suicide bombings in Lahore and Peshawar.

Islamabad has asserted that the banned outfits operate from the Afghan side of the border.

Both countries, in a tit-for-tat response, exchanged lists of militants blamed for violence in respective territories.

Pakistan, Afghanistan: Business community may bear the brunt as borders close

Kabul's ambassador to the country, Omar Zakhilwal, represented Afghanistan in the meeting which is set to finalise the agenda of the summit along with the Islamabad declaration.

Diplomatic sources confirmed Zakhilwal, who also holds the office of the president's special envoy for Pakistan, will represent Kabul at the summit on Wednesday.

The Afghan foreign office called on their Pakistani counterpart in Kabul twice in a three-day period to lodge protest over the 'cross-border rocket fire' in addition to the closure of the Torkham and Chaman border crossings.

The Afghan agenda

Ties were aggravated further when, a day after India boycotted the South Asian Association for Regional Cooperation (SAARC) Summit, Kabul announced it would stay away from the Summit which is to be held in Pakistan in November. The decision led to the postponement of the conference.

Afghanistan needs to engage in discourse with world leaders and interaction with top ECO leaders would be the perfect opportunity to do so.

It is pertinent to mention the summit's theme that is ''Connectivity for Regional Prosperity''

Kabul could use the summit as a forum to hold bilateral meetings with their Pakistani counterparts to raise the issues that have led to the growing tensions.

The ECO was formed by Iran, Turkey and Pakistan back in 1985.

The body successfully launched the Regional Cooperation for Development (RCD) in 1964 in an attempt to catalyse cooperation among the member states.
COMMENTS (2)
Comments are moderated and generally will be posted if they are on-topic and not abusive.
For more information, please see our Comments FAQ