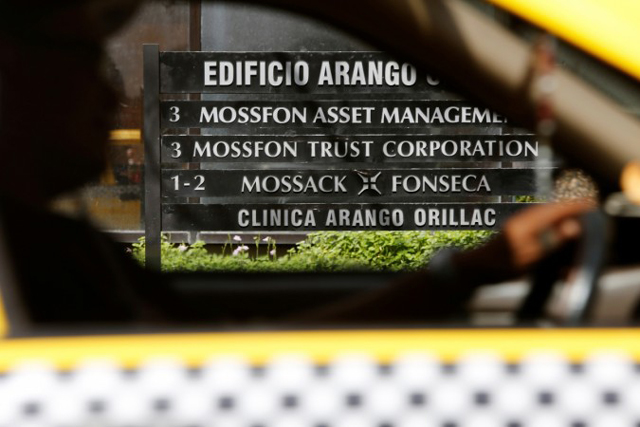 ---
WASHINGTON: The investigative reporting alliance known for uncovering the massive Panama Papers scandal has become an independent entity, a move that may help it expand globally, the group said on Monday.

The Washington-based International Consortium of Investigative Journalists has been spun off the nonprofit Center for Public Integrity, according to statements from both organisations.

FBR begins sending notices to Pakistanis named in Panama papers

The ICIJ gained notoriety last year by publishing leaked documents from Panama that linked some of the world's most powerful leaders, including Russian President Vladimir Putin, British prime minister David Cameron and others to unreported offshore companies.

"As of February 24, ICIJ is a fully independent nonprofit news organization, still headquartered in Washington and still committed to doing the best cross-border investigative reporting in the world," its statement said.

"We believe this new structure will allow us to extend our global reach and impact even farther and build on the lessons we've learned and the successes we've enjoyed."

The statement added that investigative journalism remains an important endeavor and that "today, more than ever, some stories are too big, too complex and too global to be tackled by lone-wolf investigative reporters or even individual news organizations."

The center's in-house staff totals less than 15, but works with nearly 200 affiliated journalists from more than 60 countries, and on occasion with journalists from other news organisations.

"We are fortunate to be living in a golden era of information that can empower and strengthen investigative journalism," the statement said.

"We believe investigative reporting ought to be taking better advantage of technology and the new abundance of information. Despite all the problems that mainstream journalism faces these days, we see this as a time of opportunity."

Panama Papers database on shell companies goes online

The New York Times reported last year that the ICIJ was being constrained by a financial squeeze at the Center for Public Integrity.

CPI was founded in 1989 and won a Pulitzer Prize in 2014 for its report on how doctors and lawyers, working at the behest of the coal industry, helped defeat the benefits claims of miners suffering from black lung disease.
COMMENTS
Comments are moderated and generally will be posted if they are on-topic and not abusive.
For more information, please see our Comments FAQ