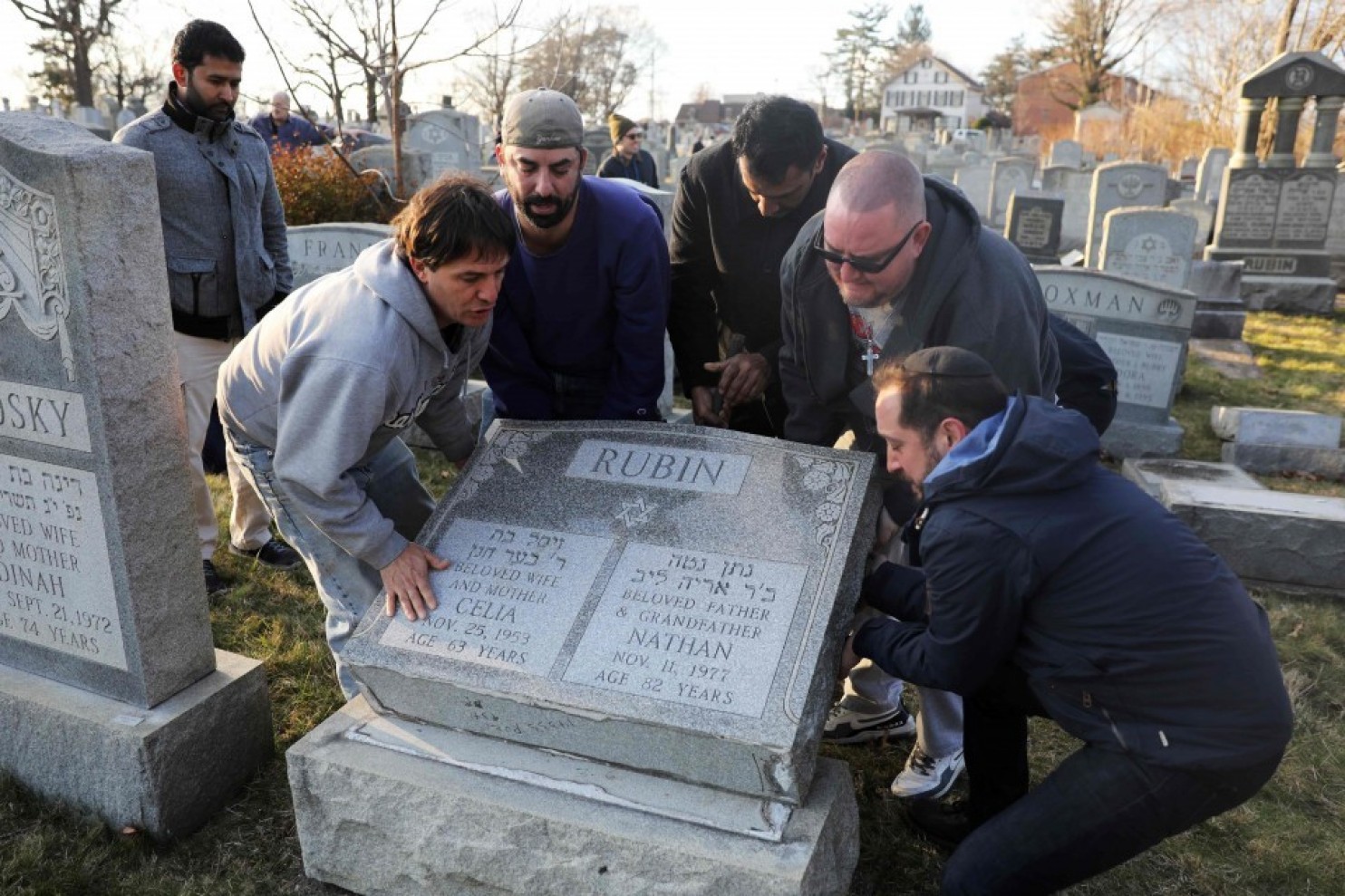 ---
A Muslim activist in the United States has taken an uphill task to act against racism and repair Jewish cemeteries being desecrated by racists.

It was around a week ago that Tarek El-Messidi, a Muslim social worker, organised a fundraiser to help clean up a destroyed Jewish graveyard and collected some $130,000. He said the remaining amount will be used in future if there is another vandalism case.

Messidi then heard the news last Sunday about another vandalised cemetery. The attack hit him emotionally because this time the incident happened close to where he lives in Philadelphia.

Anti-Muslim hate groups nearly triple in US since last year: report

He immediately called a fellow activist, Linda Sarsour, and they both agreed to use the remaining amount from the fundraiser to help restore the cemetery.

Messidi and Sarsour went to the destroyed cemetery to see how they could help. On ground now, they saw a lot of people, including Muslims, trying to erect the toppled headstones of Mount Carmel Cemetery.

"Seeing this in person was very devastating," Messidi wrote on his Facebook profile. "Many people there were embracing one another in tears due to what they saw. I want to ask all Muslims to reach out to your Jewish brothers and sisters and stand together against this bigotry."

Muslim parents now picking Christian schools for their children in Britain

Yosef Goldman, a local rabbi, who was also trying to restore the cemetery with others said: "We're turning upright the stones that are light enough for us to do so. And I'm feeling that the faith community in the US is strong. A caretaker for a nearby Quaker cemetery has been here for hours, and Muslim and Christian friends and colleagues are reaching out. Acts of violence against Muslim and Jews will only make us stronger and bring us together."

After the restoration drive, Messidi said on Monday that it was painful to see how some cowardly racists had feared the dead and destroyed their graves.

"It's the lowest of the low, the fact that someone can be that cowardly to bully dead people," he said. "What really hurt me yesterday was there was a Jewish chaplain and he was really distraught and he just said, 'I never imagined we could be hurt this way as a community. That this is the way they'd try to hurt us as Jews.'"

The racial attacks have increased over the past year in the United States as Muslim and Jewish communities get assaulted as a routine now. The number of anti-Muslim hate groups rose from 34 in 2015 to 101 in 2016, according to the Southern Poverty Law Center.

However, these incidents have brought together the Jewish and Muslim community during the hour of immense need.

"It took a tragedy like this to bring mosques and synagogues together to have dialogues," Messidi said. "These two communities that do have so much in common can get to know one another more and collaborate more against this kind of bigotry."

The article originally appeared on The Washington Post.