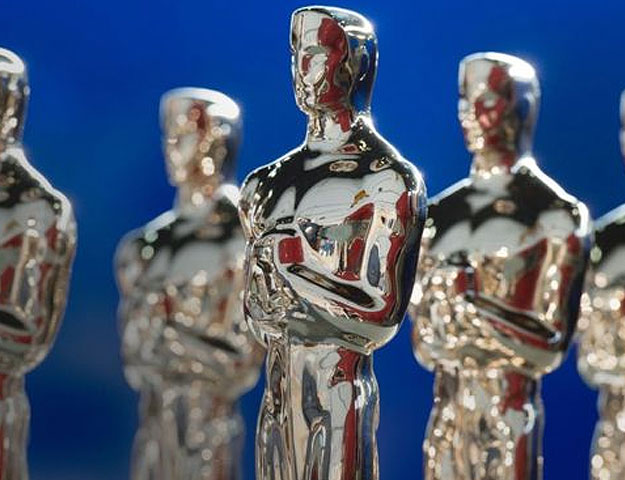 ---
ABC's Sunday night broadcast of the Academy Awards hosted by comic Jimmy Kimmel drew the smallest audience since 2008 despite a memorable ending that will go down in history.

Some 32.9 million US viewers watched the ceremony, a 4 percent drop from the 2016 Oscars which drew 34.4 million viewers, according to Nielsen data released on Monday by ABC, a unit of Walt Disney Co (DIS.N). The 2008 Oscars averaged 32 million viewers.

The awards ceremony went a few minutes past midnight on the East Coast and ended in controversy when La La Land was mistakenly named best picture winner after presenters Warren Beatty and Faye Dunaway were given the wrong envelope. The actual winner, announced minutes later, was Moonlight.

Moonlight' wins best picture after major Oscars gaffe

The chaotic and heart-stopping finale made for great television, but came too late to help ratings.

Viewership may have declined because La La Land had been a heavy favourite to sweep the awards, leaving little suspense for the TV audience, said Jeff Bock, senior box office analyst at Exhibitor Relations Co.

"There was a foregone conclusion that La La Land was going to sweep, and there's not much intrigue to knowing the outcome," Bock said. "Obviously, that was one of the most exciting endings in Hollywood history.

He also noted that only two of the year's 20 top-grossing films were nominated for best picture. The biggest movies of 2016, such as Rogue One: A Star Wars Story and Marvel's Doctor Strange, were left out of the top category.

Moonlight has a $22.3 million domestic box office haul, making it the smallest-grossing best picture winner since The Hurt Locker won in 2010, and the second-lowest since at least 1978, according to Box Office Mojo.

The decline in viewership for the Oscars breaks the streak of higher ratings for award shows in 2017 after both the Grammys and Golden Globes showed gains over last year.

Despite the slide in viewership, the Oscars are still expected to be the most-watched non-sporting event on US television this year. ABC has the broadcast rights for the Oscars until 2028.

The show and Kimmel received generally positive reviews from TV critics.

Tweeting accountant blamed for Oscar best picture blunder

"Sunday night's Academy Awards felt like they were a joyful, messy tribute to how revelatory and wonderful cinema can be, at its best and most ambitious," wrote Variety TV critic Sonia Saraiya.

Kimmel "was a consistently amusing, good-natured presence who usually hit the mark, and who was able to recover quickly when he didn't," wrote Robert Bianco of USA Today.

But the best picture blunder was the most talked-about moment of the show.

"Once again, at the Academy Awards, a long night produced a shocking upset and unforgettable television," wrote James Poniewozik of the New York Times. The mix-up "made it truly worth sitting to the end of a long, long awards show," he said.

Have something to add in the story? Share it in the comments below. 
COMMENTS
Comments are moderated and generally will be posted if they are on-topic and not abusive.
For more information, please see our Comments FAQ