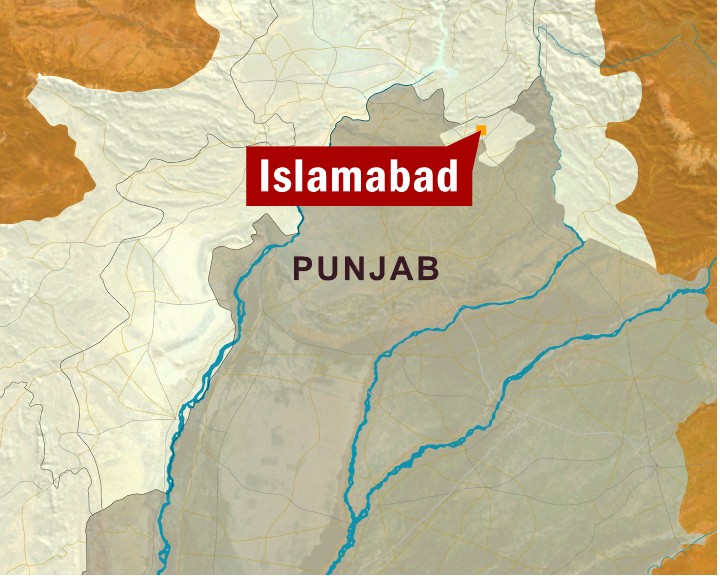 ---
ISLAMABAD: A protest by dozens of people in Sector G-8 of Islamabad on Friday resulted in a clash between people belonging to two different religious groups in the city.

The protesters blocked the road adjacent to the 9th Avenue in Islamabad and demanded the government to stop a religious group from building their place place of worship near Gillania Mosque in sector G-8/1. The protesters blocked roads by burning tyres and held up banners and placards, chanting slogans against the "controversial construction".

Heavy contingents of police force were deployed in the area to deal with any untoward situation. The protesters, who had obtained prior permission for the protest from the administration, blocked the road for about an hour before dispersing. The issue started some six months ago when a religious group declared its intent to construct their place of worship near Gillania Mosque. "Some of the members of the Mosque Committee opposed its construction," said Hafiz Mujeebur Rehman, deputy cleric of Gillania Mosque, while talking to The Express Tribune.

"We do not stop any one from the praying in our mosque," Rehman added. Construction work on the building has been suspended due to heavy resistance from supporters of Gillania Mosque. Instead, make-shift tents have been installed at the site. The other group, led by Anees Shah, maintains that the site had already been allocated by the government to them for their worship place. A police official also confirmed the claim, saying that the protestors were "on the wrong side".

"When the site has been allotted to (them), it is their right to construct the building and no one can stop them," he said. "Next time they (supporters of Gillania Mosque) disturb law and order of the city, we will be forced to take action against them," the officer added. City administrators were not available on site for a comment. The other group has expressed its determination to go ahead with the plan. They have already placed construction material at the site and plan to start construction work on the place of worship "soon".

Published  in the Express Tribune, May 15th, 2010.
COMMENTS (1)
Comments are moderated and generally will be posted if they are on-topic and not abusive.
For more information, please see our Comments FAQ