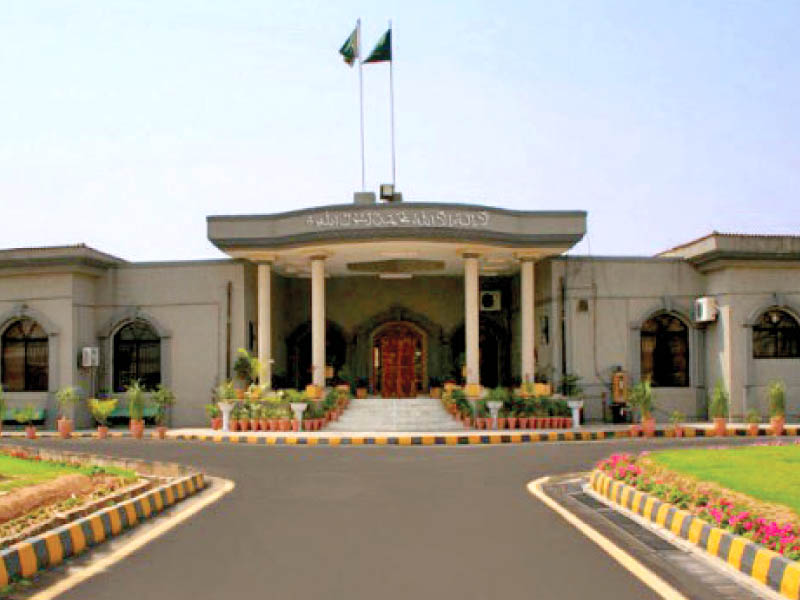 ---
ISLAMABAD: The Islamabad High Court (IHC) on Monday ordered authorities to block social media pages posting blasphemous and objectionable content, while key government officials were told to submit replies over such pages within a week.

The officials, including secretary the Ministry of Interior, secretary of Ministry of Information Technology, director general of the Federal Investigation Agency (FIA) and chairman of the Pakistan Telecomm­unication Authority (PTA), and the Inspector General of Islamabad Police – who is not a respondent in the case – have also been directed to appear before the court at the next hearing of the case on March 7.

While hearing a petition against objectionable and 'blasphemous' material posted on social media pages and seeking directions for the government to block all such pages and initiate legal proceedings against the respective page administrators, Justice Shaukat Aziz Siddiqui ordered the respondents to block any blasphemous material online and submit their replies within a week.

Petitioner Salman Shahid, through his counsel Tariq Asad, had approached the IHC claiming that blasphemy was being committed through certain pages on social media.

The petitioner alleged that five bloggers, including Professor Salman Haider, Ahmed Waqas Goraya, Asim Saeed, Ahmed Raza Naseer and Samar Abbas, had created pages such as 'Bhainsa' 'Mochi' and 'Roshni' to post objectionable content.

All five bloggers had gone missing earlier this year. Except for Abbas, all others returned home weeks later.

Shahid said that before approaching the IHC, he had reached out to the FIA, requesting the agency to book the bloggers after completing their inquiry.

The petitioner added that a deputy director FIA had assured the petitioner that the bloggers would be booked after seeking a legal opinion from the FIA's legal branch.

However, the counsel said, the petitioner later discovered that the FIA official had directed an investigation officer of the agency to launch an inquiry against Professor Haider. The blogger was asked not to leave the country till the inquiry was completed.

Meanwhile, a judicial magistrate in Islamabad, had allowed an FIR to be registered against the bloggers. But in first week of January, all the five bloggers went missing.

In early February, Asad said, the petitioner found out that strict action had been taken against the officers who had been investigating the case. He added that the ministry of interior had restrained the FIA from proceeding against these bloggers.

Later, he said, the FIA clarified that it had not registered any case against the bloggers.

Moreover, the petitioner claimed that due to the development, the bloggers had allegedly gained more confidence and continued to post objectionable content, 'creating agony and unrest among Muslim Ummah'.

He urged the court to direct the respondents to block all such pages on social media, initiate legal action against their administrators while the ministry of interior should be directed not to influence legal proceedings.

Published in The Express Tribune, February 28th, 2017.
COMMENTS
Comments are moderated and generally will be posted if they are on-topic and not abusive.
For more information, please see our Comments FAQ