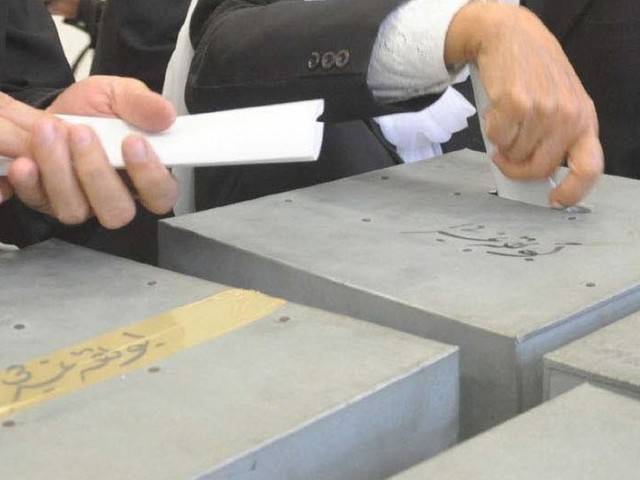 ---
LAHORE: One of the losing presidential candidates of the recently held Lahore High Court Bar Association (LHCBA) elections has rejected the results and demanded a recount, giving rise to a new controversy after the debate on manual and biometric systems of voting.

Ramazan Chaudhry has given an application to the LHCBA election board chairman, requesting him to immediately hold recounting of the ballot papers and restrain from handing over the charge to the new office-bearers till the disposal of the plea.

The LHCBA election was held on February 25 and the result was announced on the basis of biometric vote count.

Ramazan submitted that ballot papers were not counted in spite of a prior agreement and commitment made in writing during the pendency of a writ petition that challenged holding the election through biometric votes.

Being a candidate, he was not satisfied with the results and requested for a recount of ballot papers printed after voting through biometric machines as per the agreement and commitments made prior to the election.

The LHCBA has been holding its elections through biometric voting for the past three years. This year Ramazan and his supporters expressed reservations and got a favourable decision from the Pakistan Bar Council, which directed the LHCBA to hold elections through manual voting.

The other candidates, however, challenged the PBC decision in the Lahore High Court, which asked the candidates to mutually decide it amicably.

Published in The Express Tribune, February 28th, 2017.
COMMENTS
Comments are moderated and generally will be posted if they are on-topic and not abusive.
For more information, please see our Comments FAQ