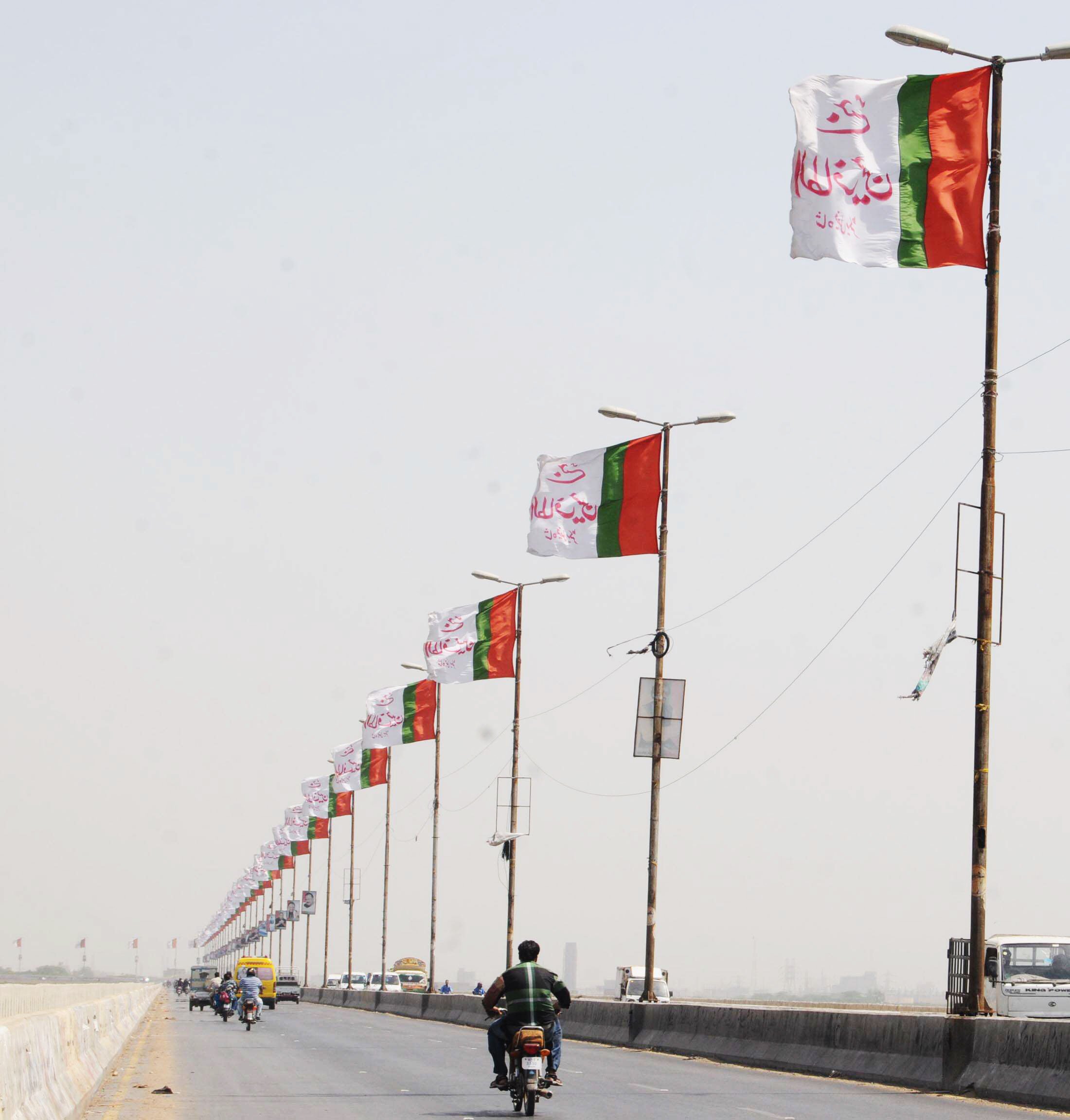 ---
KARACHI: The Muttahida Qaumi Movement (MQM)-Pakistan has expressed its intent to be part of the multi-party conference summoned by the Pakistan Peoples Party (PPP) over the controversial proposal moved by the Pakistan Muslim League - Nawaz-led government to revive military courts for another three years.
However, the MQM-Pakistan has sought one day to officially announce its decision.
The PPP delegation, headed by Sindh senior minister Nisar Khuhro, called on MQM-Pakistan leaders at their makeshift party headquarters in PIB Colony on Monday to inform them about their apprehensions over the issue and convince them to join hands.

Recently, the federal government proposed a constitutional amendment for extending the tenure of military courts after it expired in January 2017, completing its two-year-long spell.
Talking to the media after the meeting, MQM-Pakistan senior deputy convener Amir Khan said that all stakeholders should put their heads together to come up with a plan to fight terrorism.
"We had also proposed in the past to form a monitoring committee on the military-led Operation Zarb-e-Azb to review its gains and losses," said Khan, adding that a moot was also necessary to discuss the injustices.

During the meeting, MQM-Pakistan also raised concerns over what it called the 'unjust arrests of its workers in the province at the hands of law enforcers', party leader Aminul Haq told The Express Tribune.
He added that Khuhro and others PPP leaders pledged to look into the matter and commented that all legal and constitutional concerns of the party will be discussed and addressed. Meanwhile, Khuhro said that the PPP believed in the democratic political system and wanted that all parties should be taken on board. "We will have to review the efficiency of military courts because they were established to perform in specific circumstances," he said.
The PPP has convened the multi-party conference on March 4 to discuss, sort out the differences and find a common ground on the revival of military courts.

The opposition parties - who were initially in favour of the extension - have refused to adopt the draft constitutional amendment after the government introduced some changes to it.
The opposition parties want the extension in military courts for a period not exceeding a year-and-a-half, rather than the three years proposed in the government's draft.
Another point of serious contention among government and opposition parties is a proposed amendment to Article 175 (3), which, according to some opposition parties, could be used in future by the military to victimise political workers.