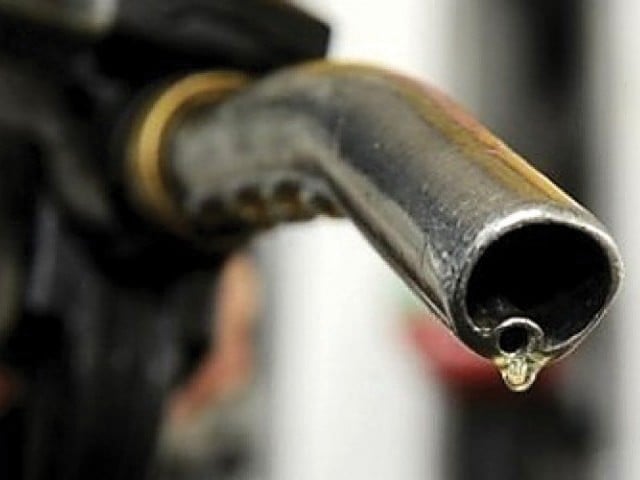 ---
ISLAMABAD: The regulator has proposed an increase of up to Rs17.55 per litre in the prices of petroleum products for the first 15 days of March following a rise in global crude oil prices.

The upward revision was suggested by the Oil and Gas Regulatory Authority (Ogra) in its summary sent to the Ministry of Petroleum and Natural Resources on Monday.

A senior official of the Ministry of Petroleum said Ogra proposed an increase of Rs2.96 per litre in the price of petrol, which is also called motor spirit and is mostly consumed by motorists.

For high-speed diesel consumed by heavy vehicles, the regulator suggested an upward revision of Rs2.18 per litre and for kerosene oil and light diesel oil, it proposed a revision of Rs17.55 and Rs10.94 respectively.

Petrol, diesel prices go up by Rs1 per litre

Prime Minister Nawaz Sharif will review the recommendations and take a final decision on Tuesday.

Prices of all petroleum products, except for kerosene, are deregulated and Ogra only monitors their movement.

In the previous revision that came into effect on February 16, the government only increased prices of petrol and diesel by Rs1 each. It left rates of light diesel oil and kerosene oil unchanged.

Announcing the revision back then, Finance Minister Ishaq Dar claimed at a press conference that the Ministry of Finance would absorb an additional burden of Rs3 billion by not fully transferring the impact of higher oil prices in the international market to the consumers.

Disagreement: OGRA ignores ministry's advice, sets LPG price at Rs910

In its fresh summary, Ogra has proposed hefty increases in prices of light diesel oil, which is used for industrial purposes, and kerosene oil, which is consumed by the poor for cooking.

According to officials, the government is currently charging no sales tax on these two products and collects petroleum levy at the lowest rate. The proposed increase in their prices is based on the levy of 17% general sales tax on their sales.

As reflected in previous decisions, the government has the capability to absorb the impact of the proposed increase in prices of petrol and high-speed diesel, which are the highest consumed petroleum products, by adjusting the tax rates.

Fresh oil, gas deposits found in K-P

At present, two types of taxes are being charged from the consumers - petroleum levy and general sales tax. However, the Ministry of Finance may oppose any proposal for keeping the petroleum product prices unchanged in the latest revision because it would affect the country's already overstretched revenues.

"The government made a partial increase in prices of petrol and high-speed diesel in the previous revision. However, no raise was made in kerosene oil and light diesel oil rates. The same formula may be applied this time too," an official said.

At present, the petrol price stands at Rs71.29 per litre and diesel costs Rs80.48 per litre. Kerosene oil price stands at Rs43.25 whereas light diesel oil is sold for Rs43.34.
COMMENTS
Comments are moderated and generally will be posted if they are on-topic and not abusive.
For more information, please see our Comments FAQ