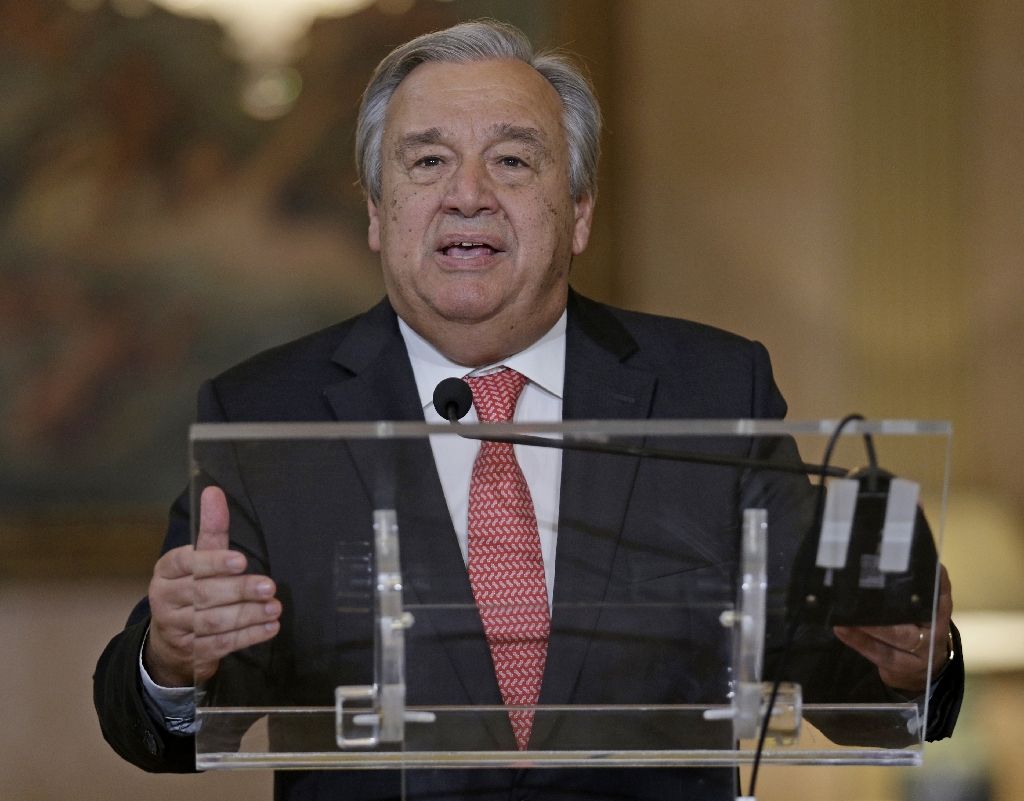 ---
GENEVA: Disregard for basic rights is a spreading "disease" with "the perverse phenomenon of populism" fuelling rising intolerance, the UN chief warned on Monday as he opened the Human Rights Council's main session.

The Geneva-based body was holding its first meeting with Washington's seat occupied by an envoy from President Donald Trump's government.

United Nations Secretary General Antonio Guterres's keynote address painted a world in "a time of urgency" with rapidly multiplying threats.

New UN chief to make first address to Security Council

"Disregard for human rights is a disease, and it is a disease that is spreading – north, south, east and west," Guterres said in his first appearance at the council since taking over the UN's top job.

"The Human Rights Council must be part of the cure," he added.

Trump's administration will hold a seat on the council until at least 2019 and the newly uncertain US leadership has triggered concern about the panel's future.

Most of the council's major recent successes required support from Barack Obama's administration which held a seat for most of his eight-year term.

Guterres did not directly mention the US leader but delivered a stark warning that touched on several issues that many rights campaigners have linked to Trump's rise.

New UN chief wants to meet Trump 'as soon as possible'

"We are increasingly seeing the perverse phenomenon of populism and extremism feeding off each other in a frenzy of growing racism, xenophobia, anti-Semitism, anti-Muslim hatred and other forms of intolerance," Guterres said.

He described the rights of refugees and migrants as being "under attack".

In an executive order, Trump barred the US from taking in new refugees although his move to ban travel from seven mainly Muslim countries has been blocked in court.

In his address, UN human rights chief Zeid Ra'ad Al Hussein said nations must defend the world body against "political actors ... (who) threaten the multilateral system or intend to withdraw from parts of it."

"We will not sit idly by," Zeid told the council. "And our rights, the rights of others, the very future of our planet cannot, must not, be thrown aside by these reckless political profiteers."