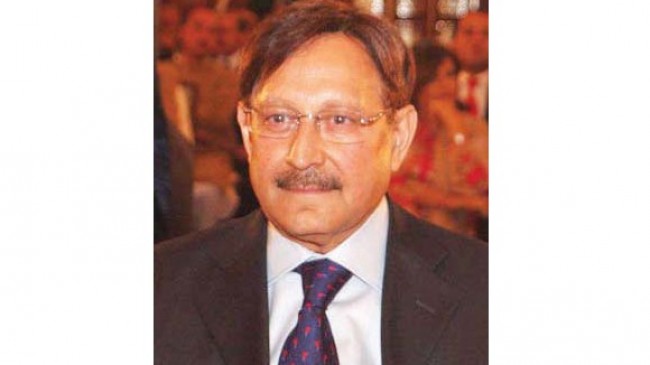 ---
ISLAMABAD: Senate Chairman Farooq H Naik took notice of absence of ministers from the session.

The ministers were supposed to answer questions raised by senators. When the session started at about 10am, Senator Talha Mehmood of the JUI-F pointed to the absence of Interior Minister Rehman Malik from the House. The chairman then asked Leader of the House Senator Nayyar Bokhari to bring Malik in the House within 15 minutes. It was only then that Malik turned up to answer questions raised by senators about his ministry.

Chairman Naek then noticed the absence of Defence Minister Ahmed Mukhtar and told the leader of the House "your ministers are not interested in the session". He asked Bokhari to make sure that the ministers regularly attend Senate sessions. The chairman also expressed dissatisfaction at the answer provided by Minister for Defence Production Abdul Qayum Jatoi about the supply of weapons by the Pakistan Ordnance Factory to the Frontier Constabulary. He asked the minister to come up with a satisfactory answer in the next sitting of the House.

Minister for Railways Ghulam Ahmed Bilour informed the House that the Pakistan Railways owns 1,850 passenger coaches and 16,433 freight wagons. Sixty-one passenger coaches and 7,744 freight wagons have outlived their economic life of 35 and 45 years respectively but are still in service. He also informed the House that the Pakistan Railways owns a fleet of 520 diesel electric locomotives, out of which 370 are in a working order whereas 150 are in non-working condition.

During the period between 2008 and 2009, as many as 291 railway accidents were reported in which 60 people were killed and 208 were injured. Inquiries were conducted into every incident and it was found that the accidents were caused by negligence of road users, element of human failure, track defects, defects in rolling stock, faulty signaling system, interlocking gears, electrical defects and "multiple causes". Interior Minister Rehman Malik informed the House that 158 cases of corruption and misappropriation of funds were detected in the National Database Registration Authority (Nadra) from 2005 to 2010.

Published in the Express Tribune, May 15th, 2010.
COMMENTS
Comments are moderated and generally will be posted if they are on-topic and not abusive.
For more information, please see our Comments FAQ